Responding to a Crisis – July 2020 to Present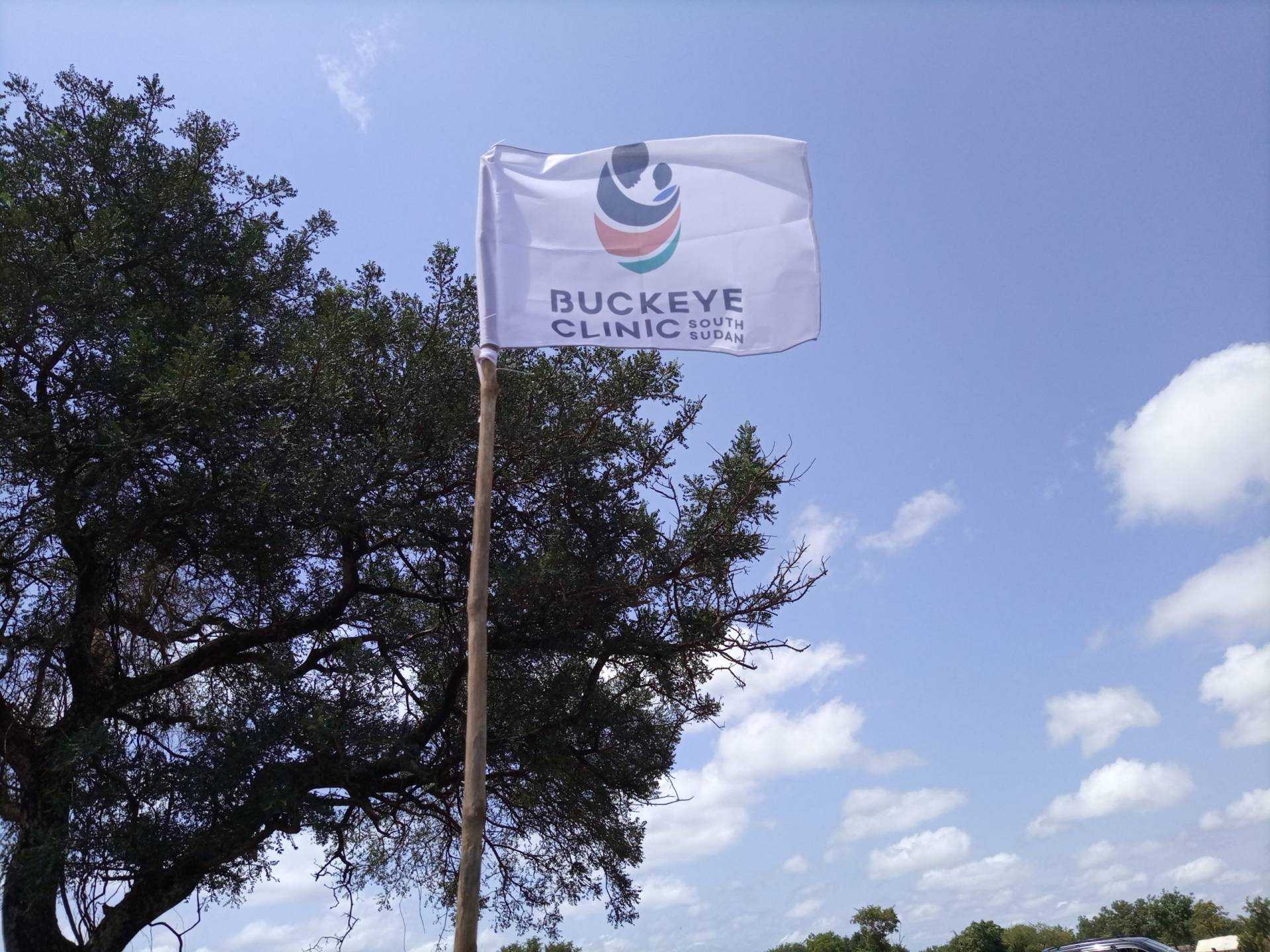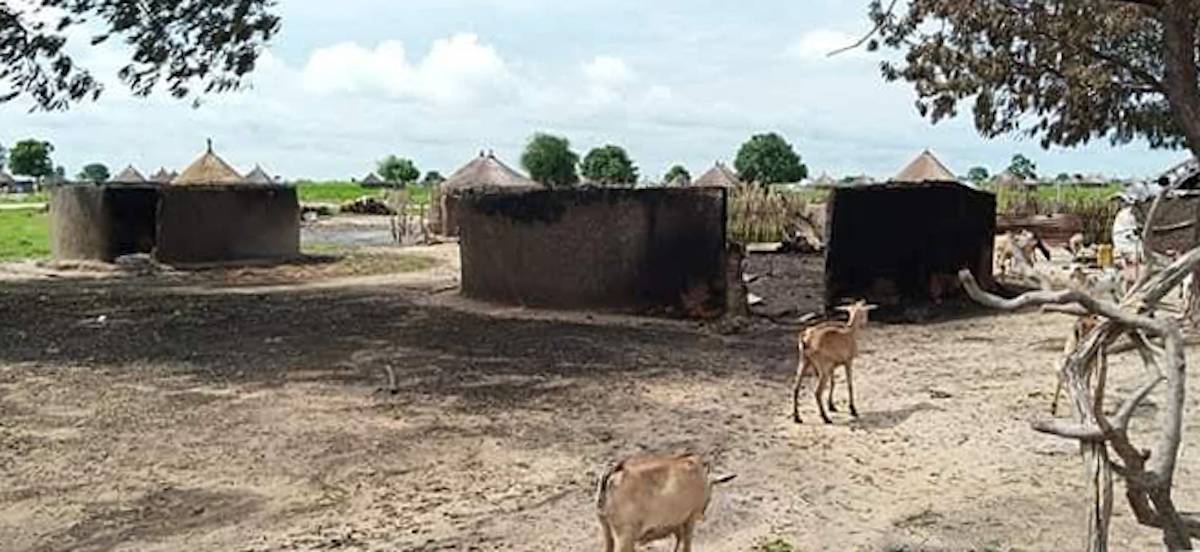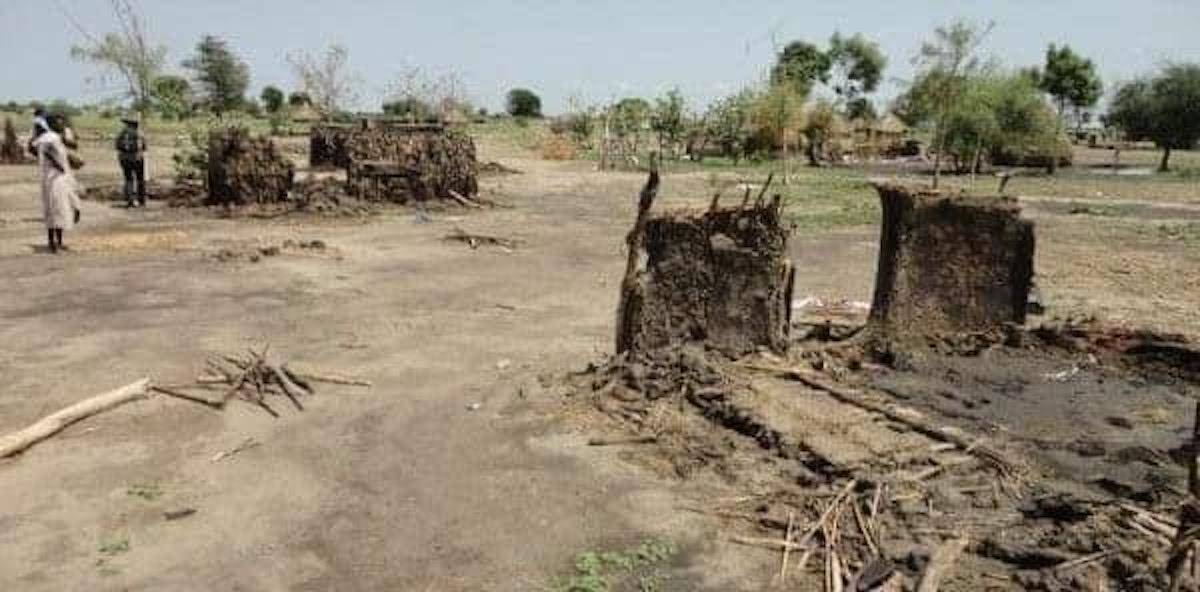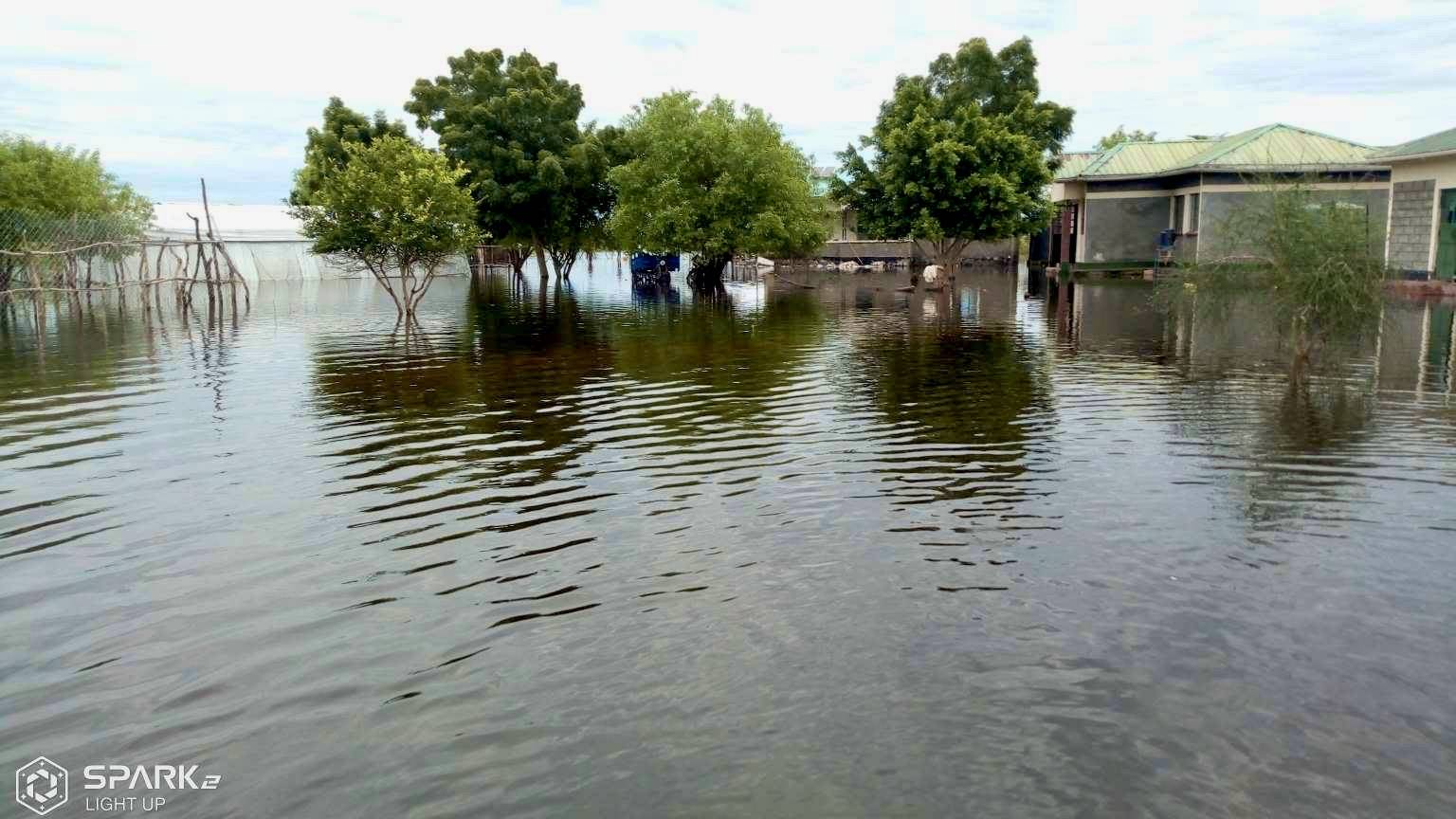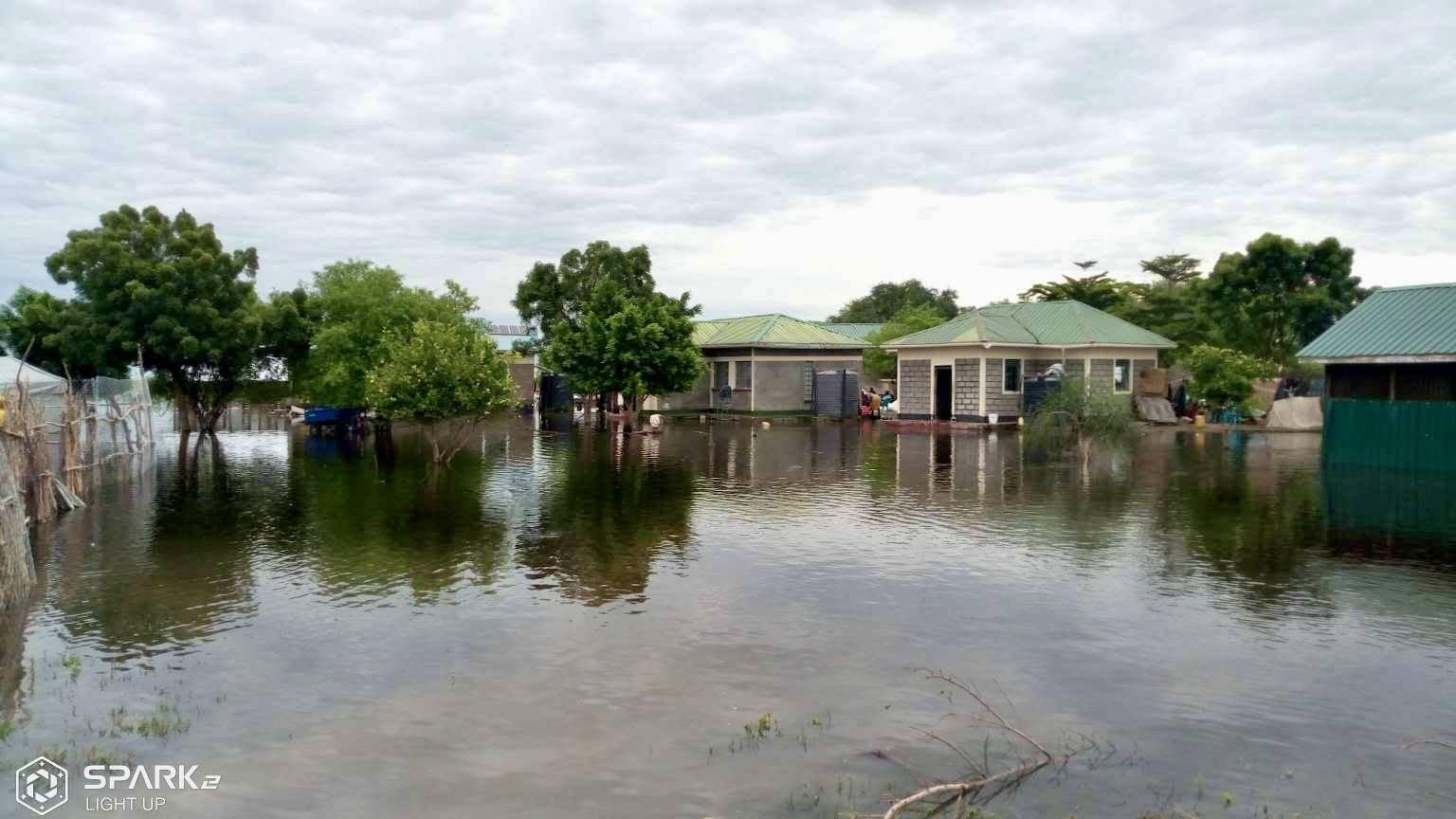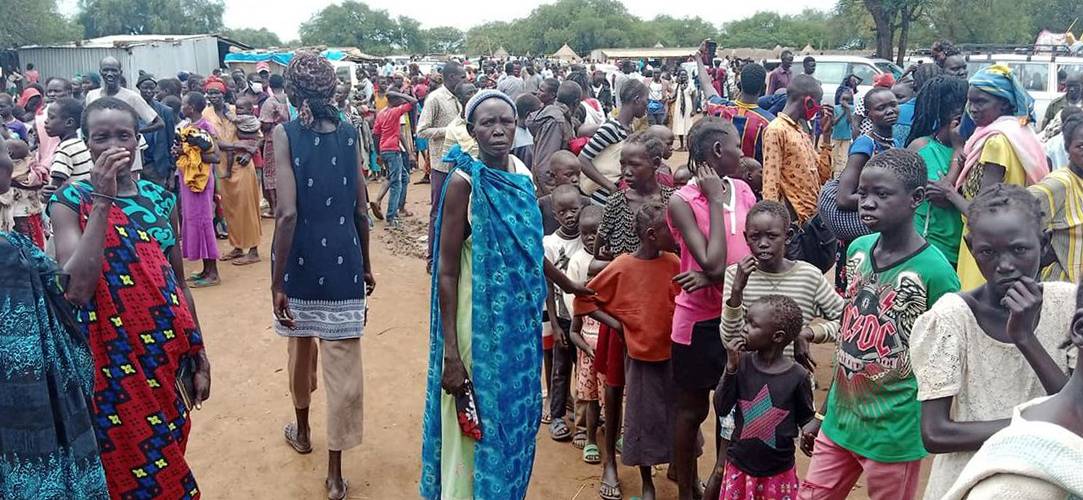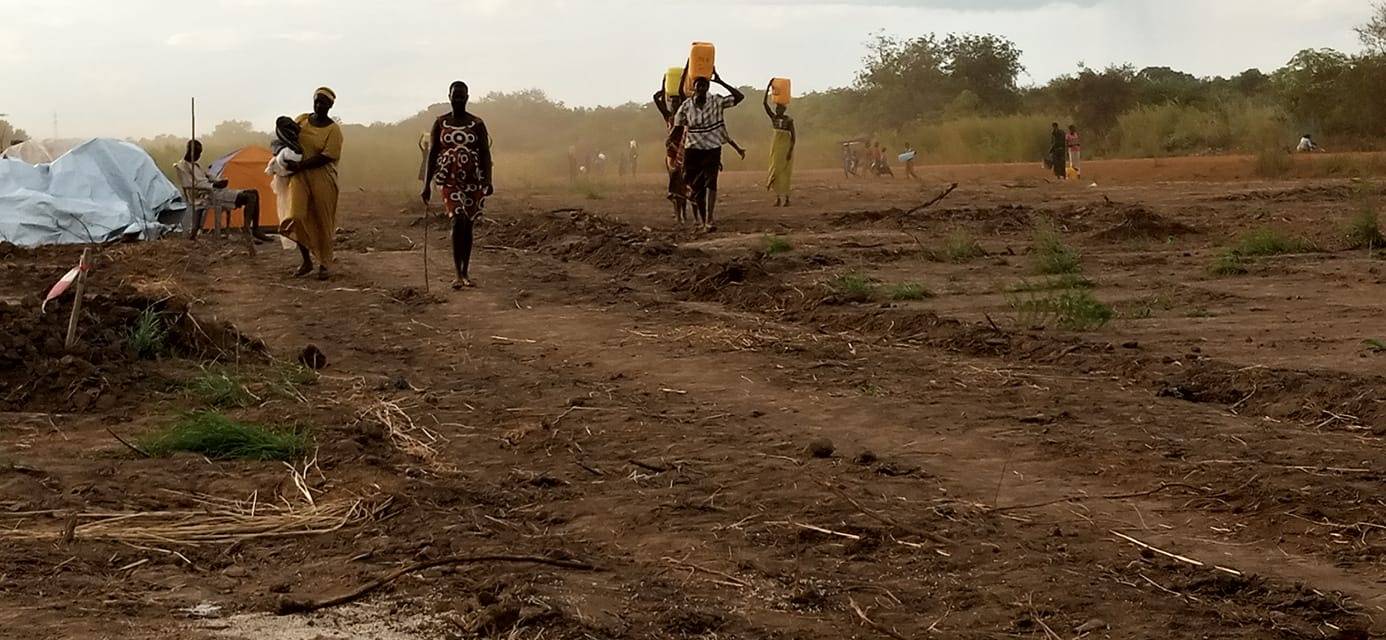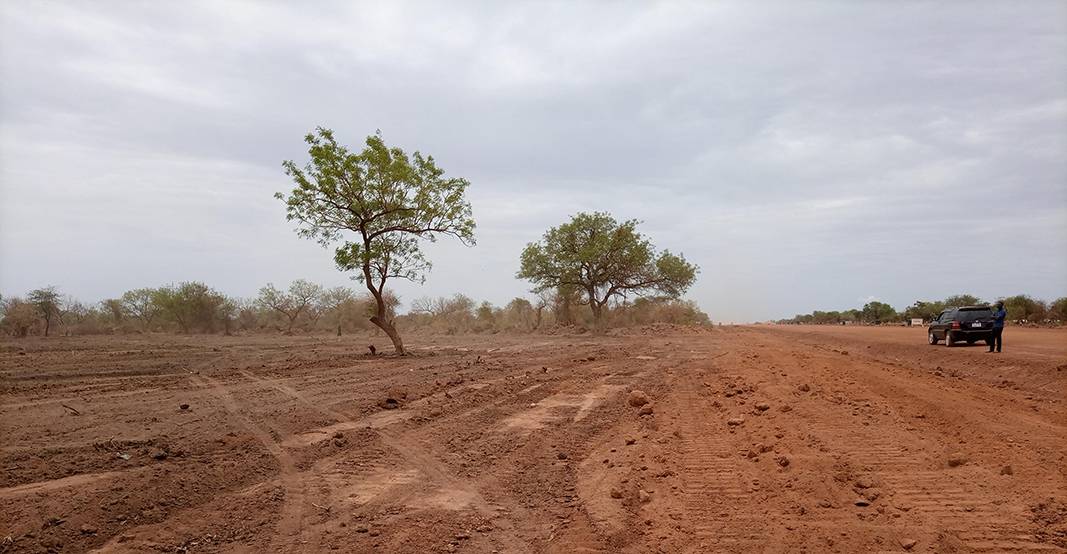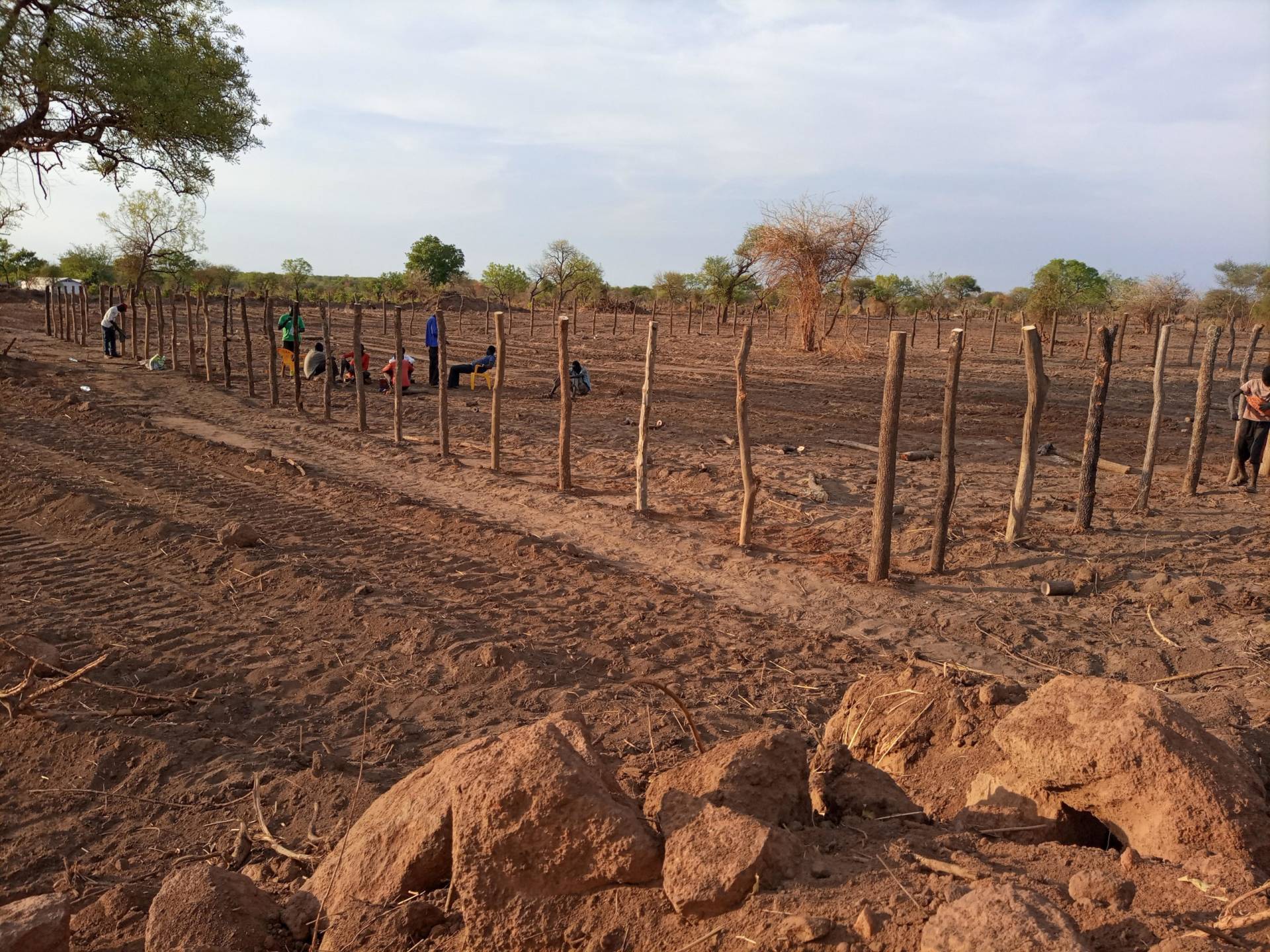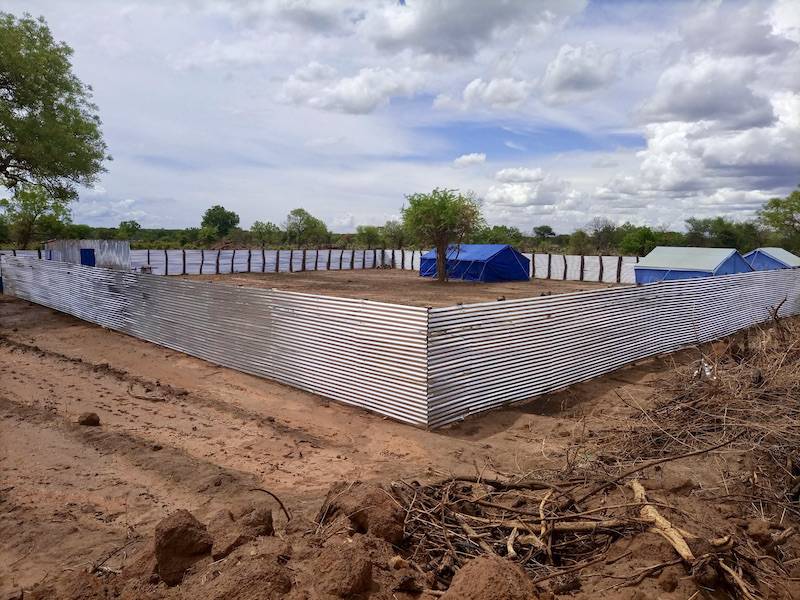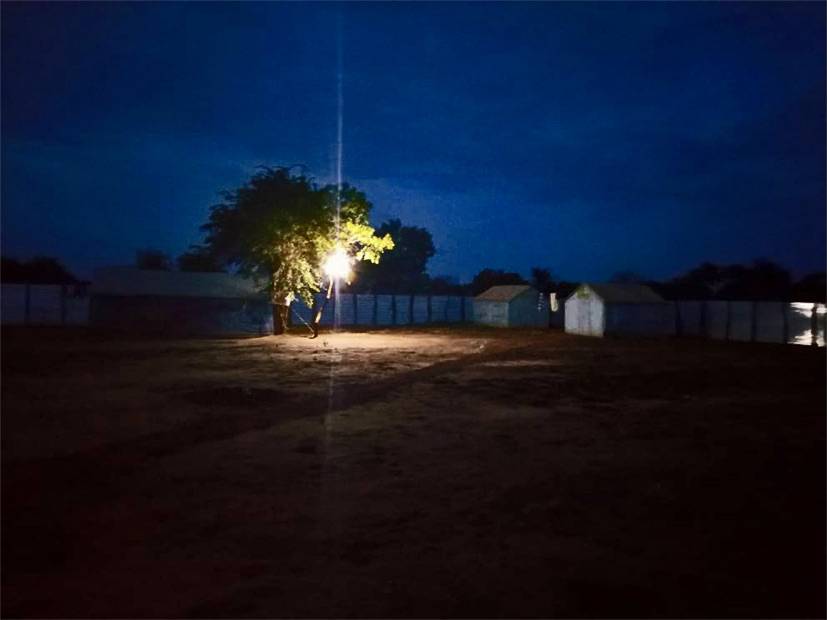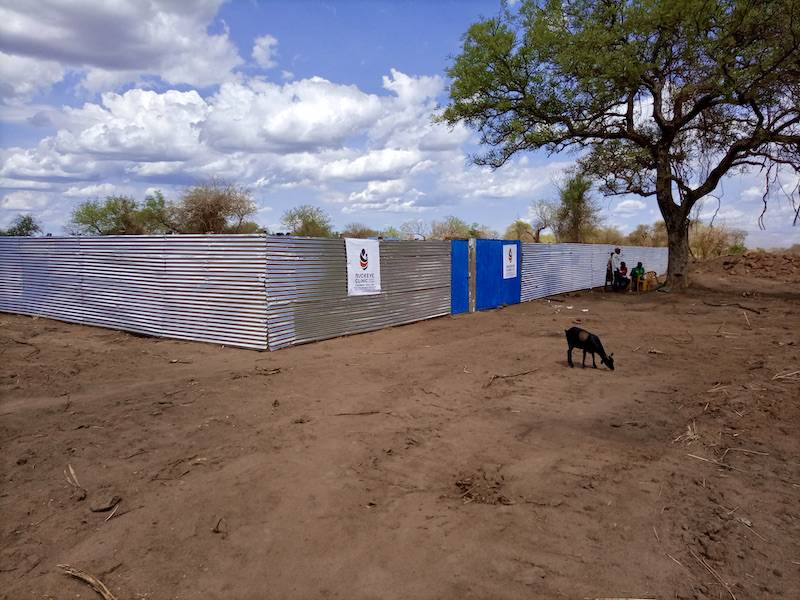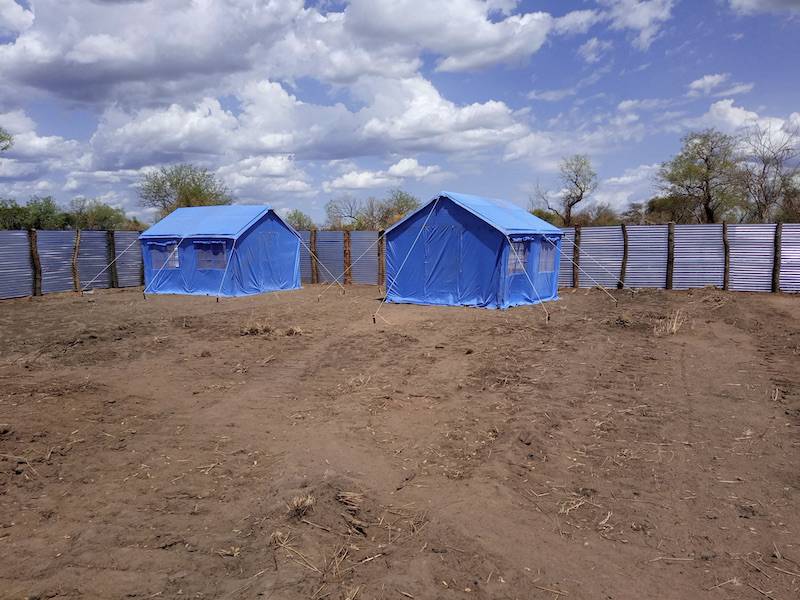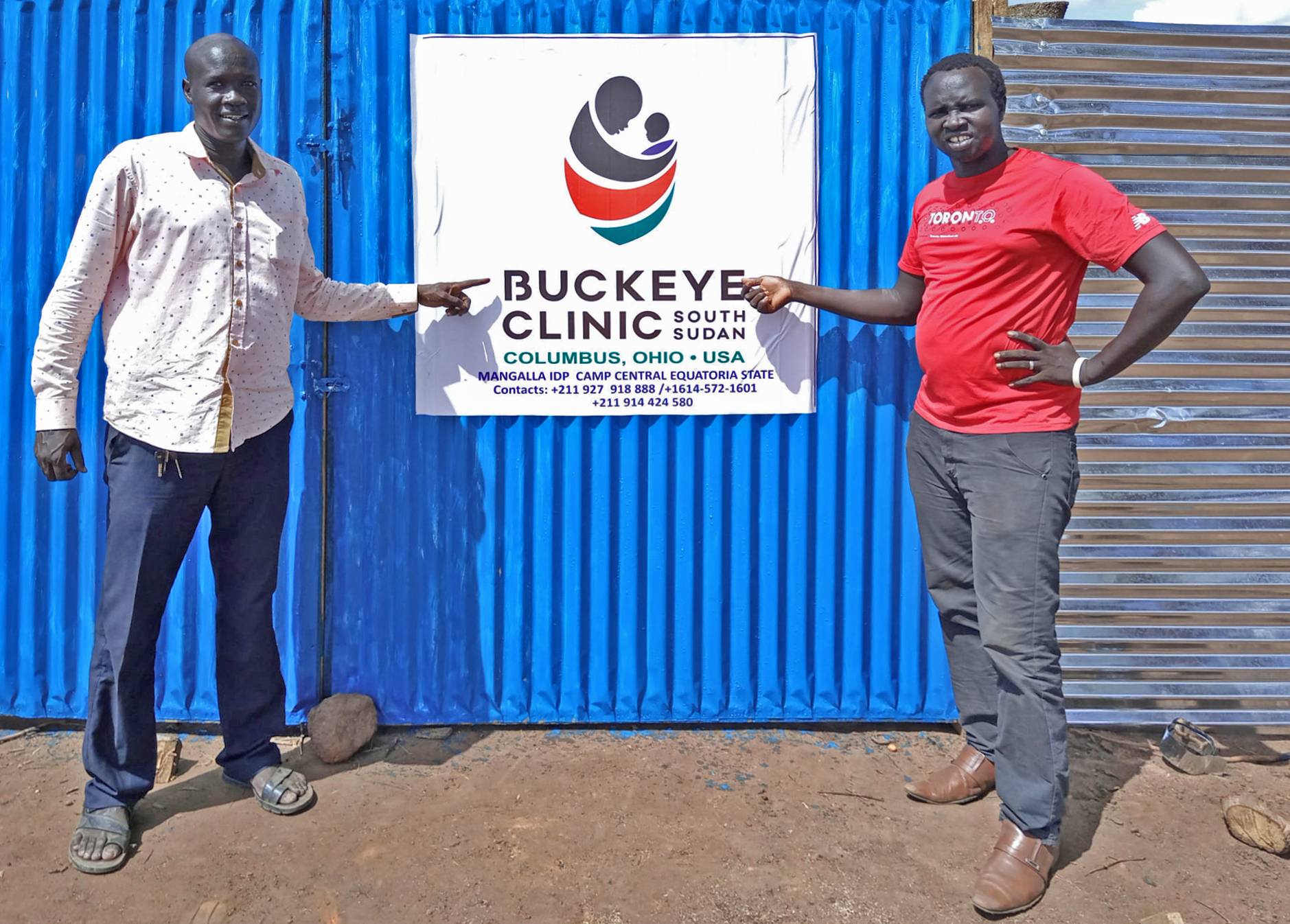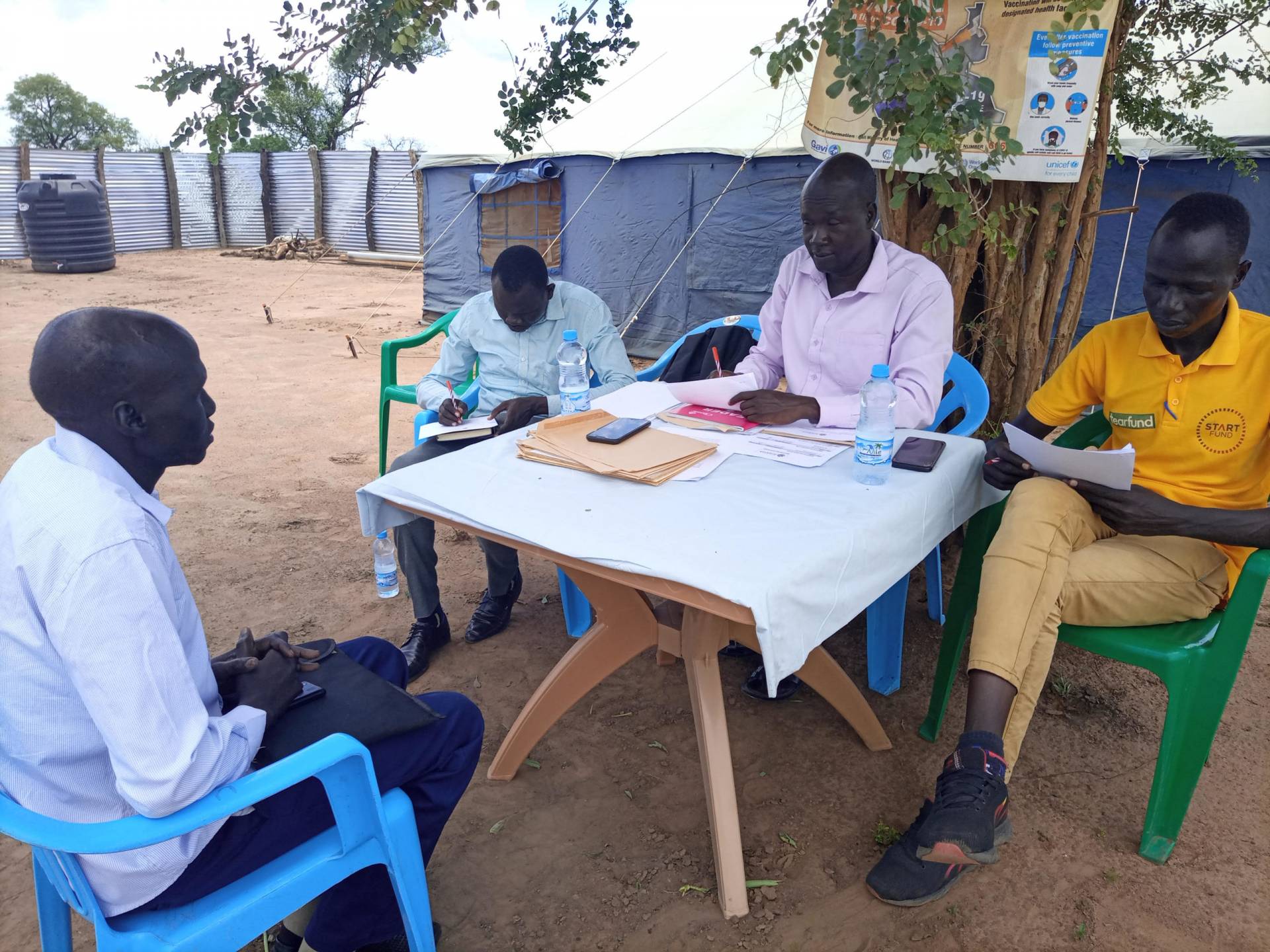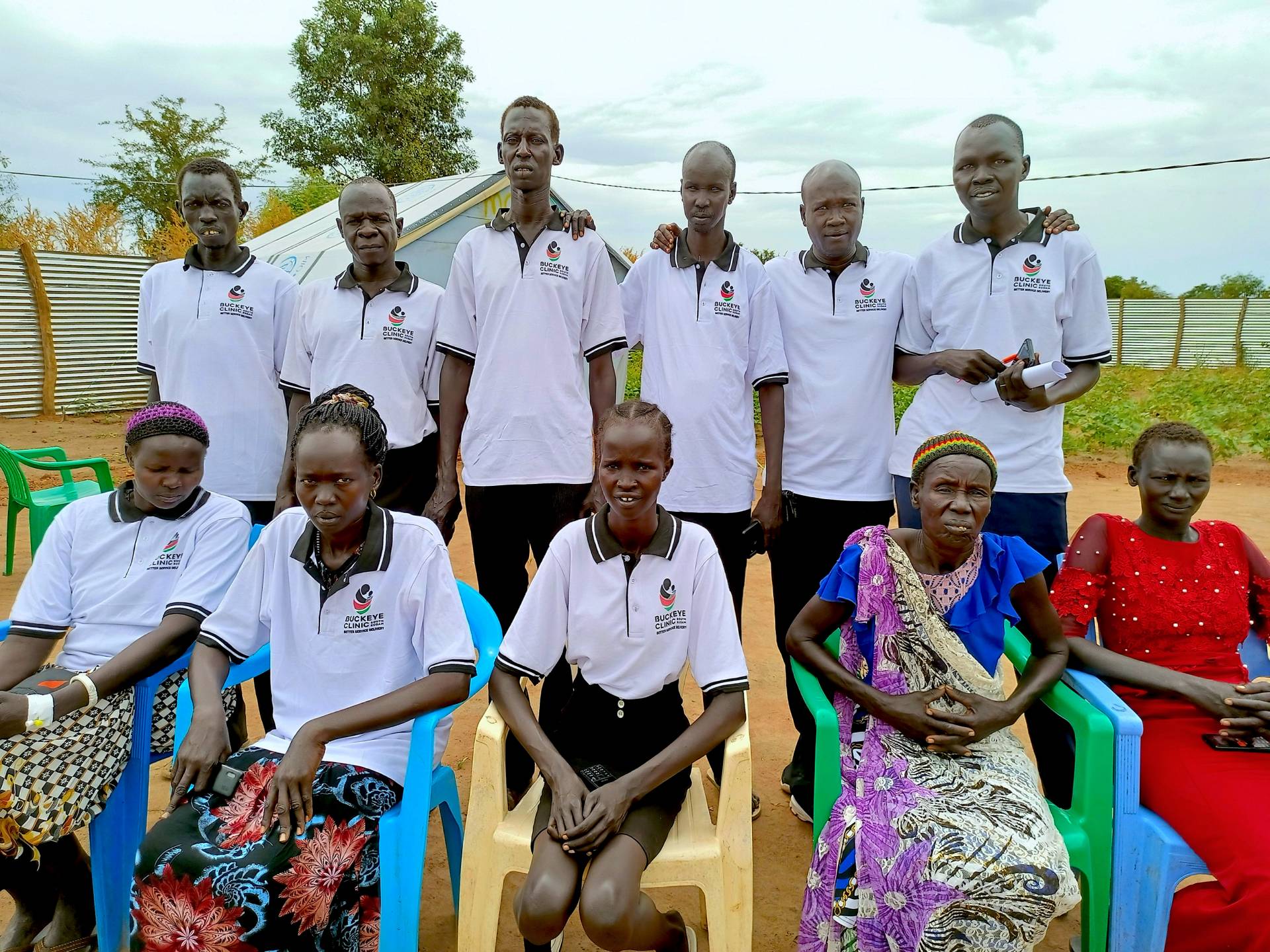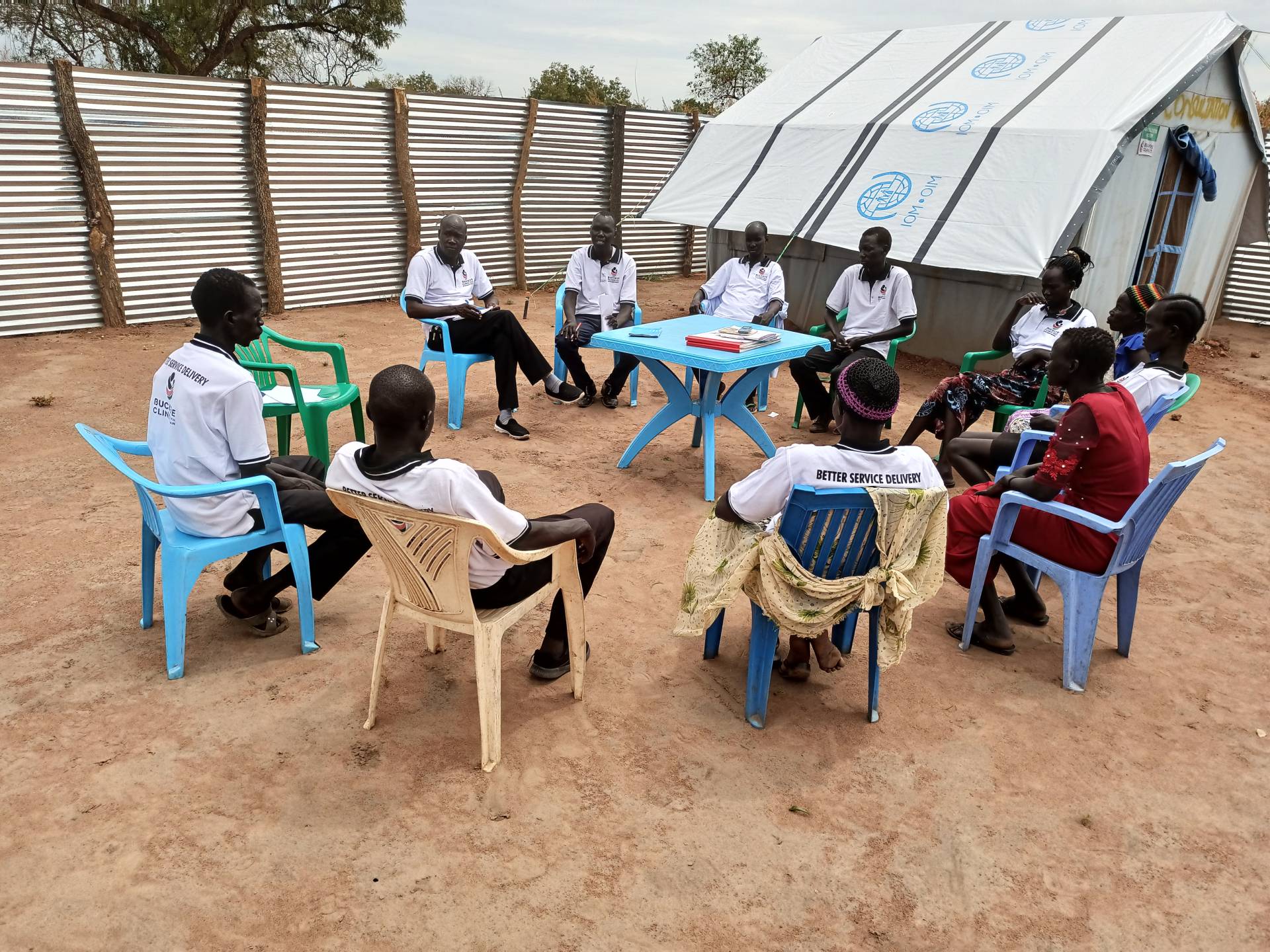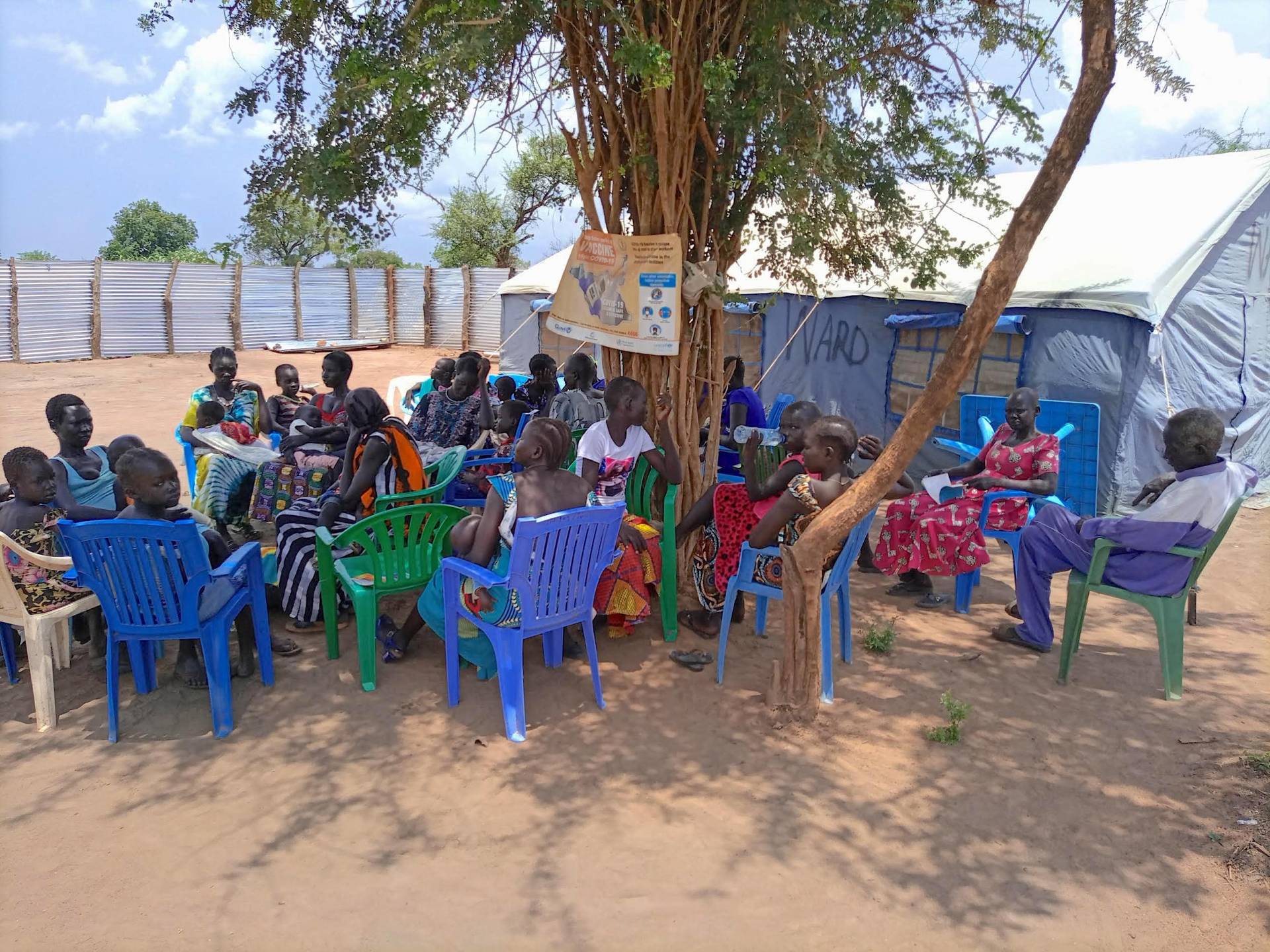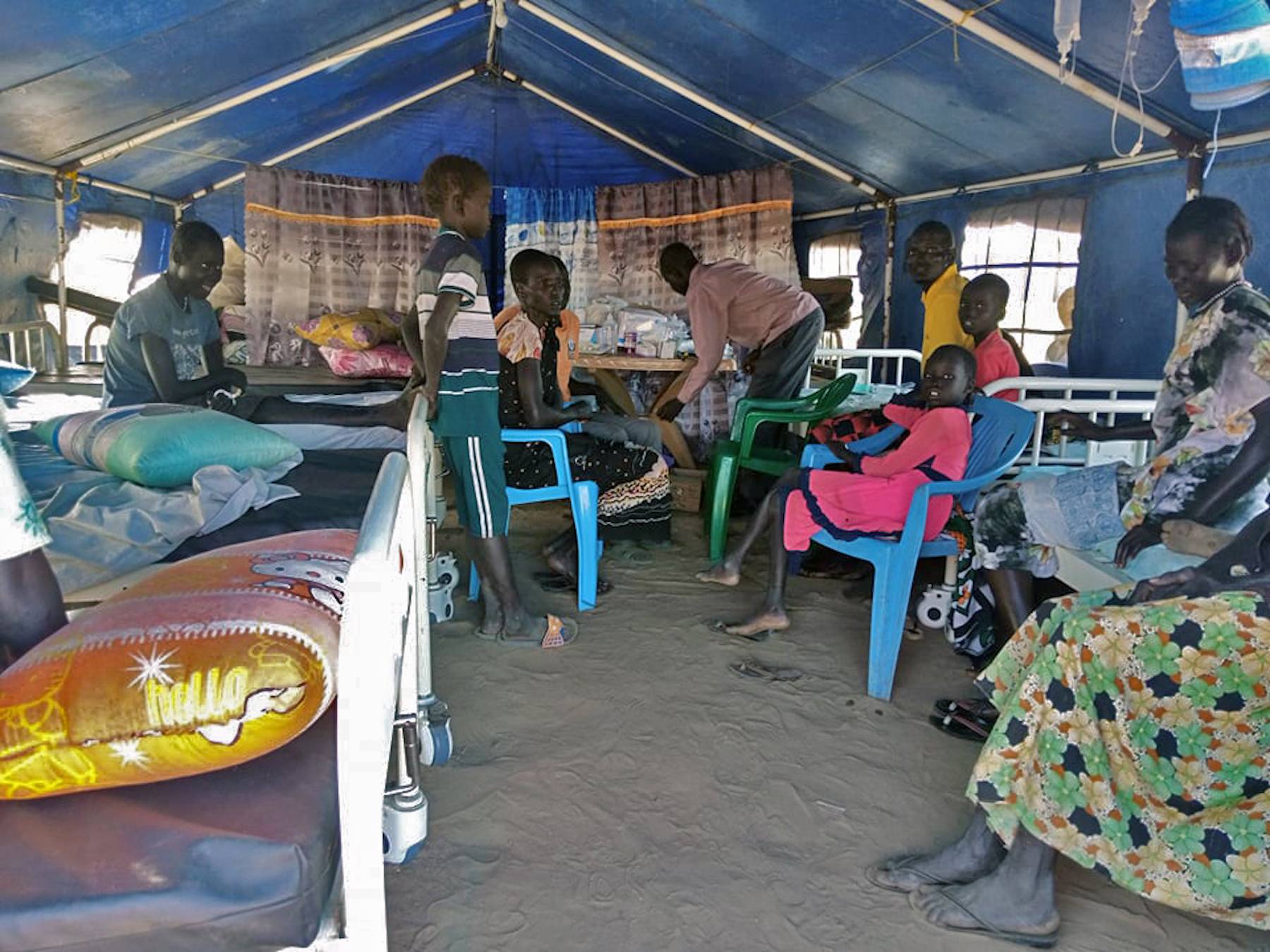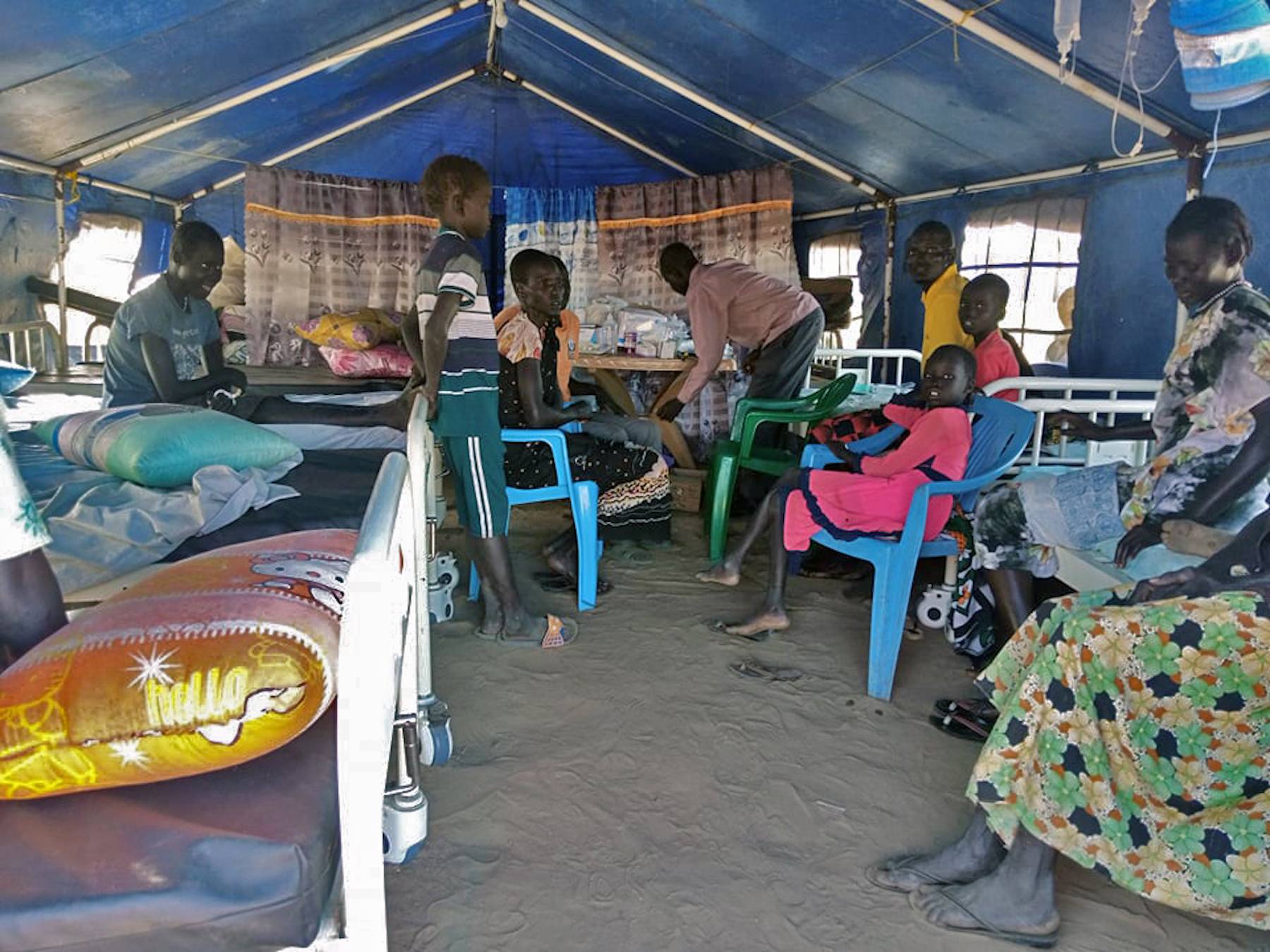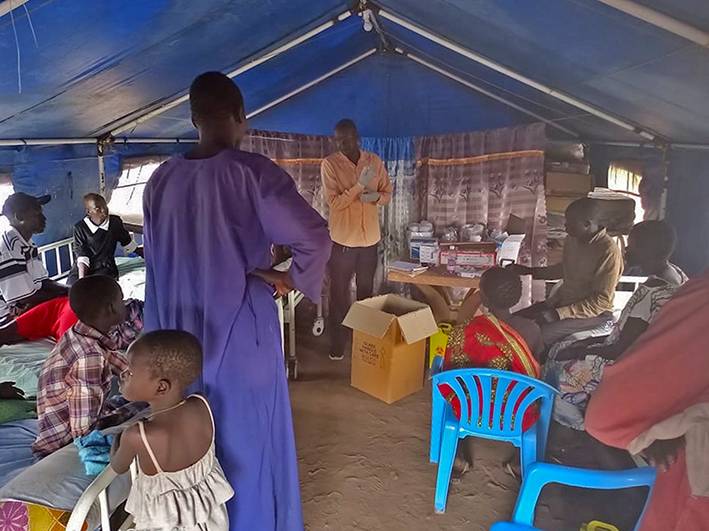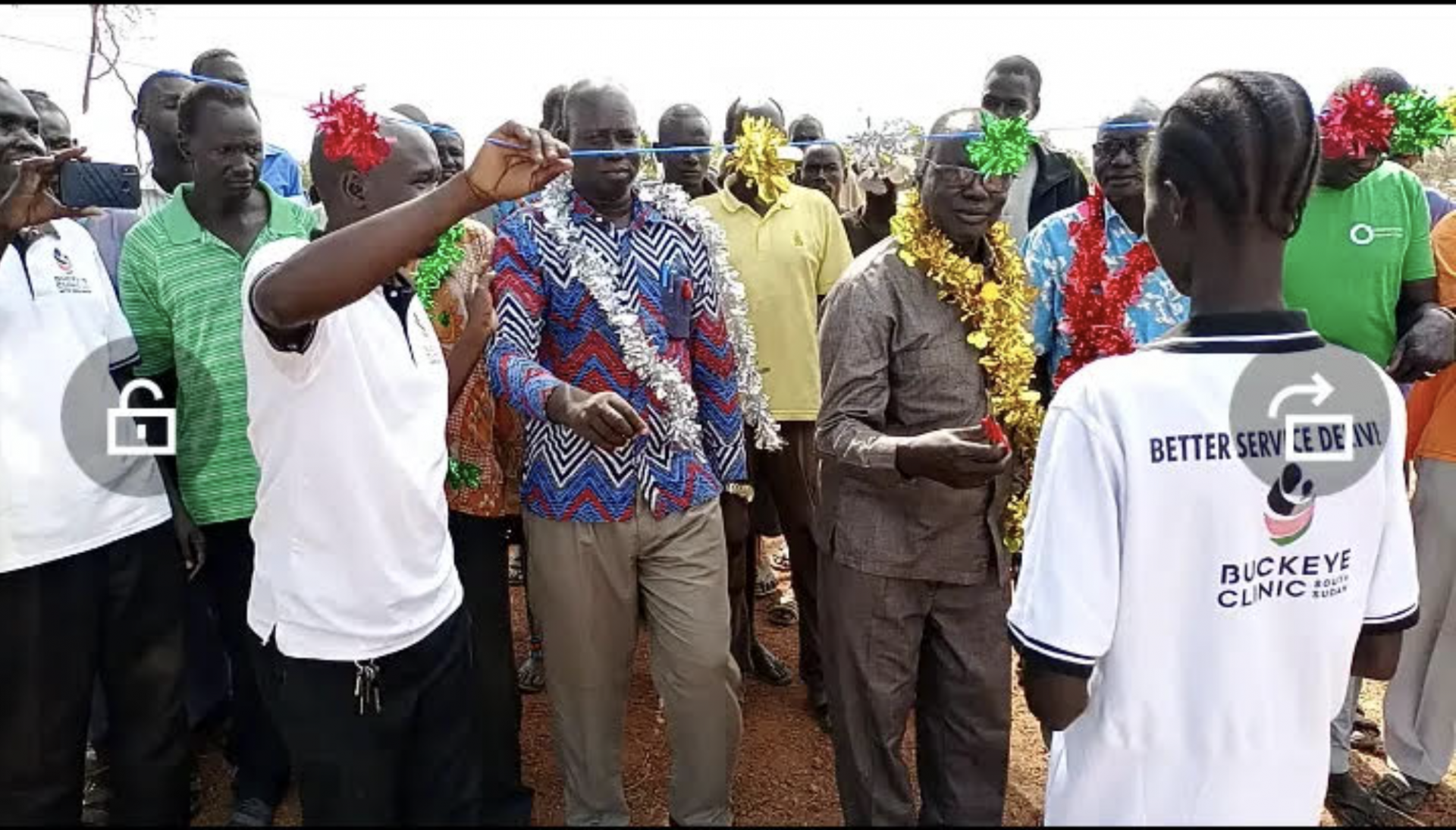 3.Flooding MCH, PHCU & Tear Fund tent
4.Flooding MCH Patient dorm & Dining Hall
5a.image2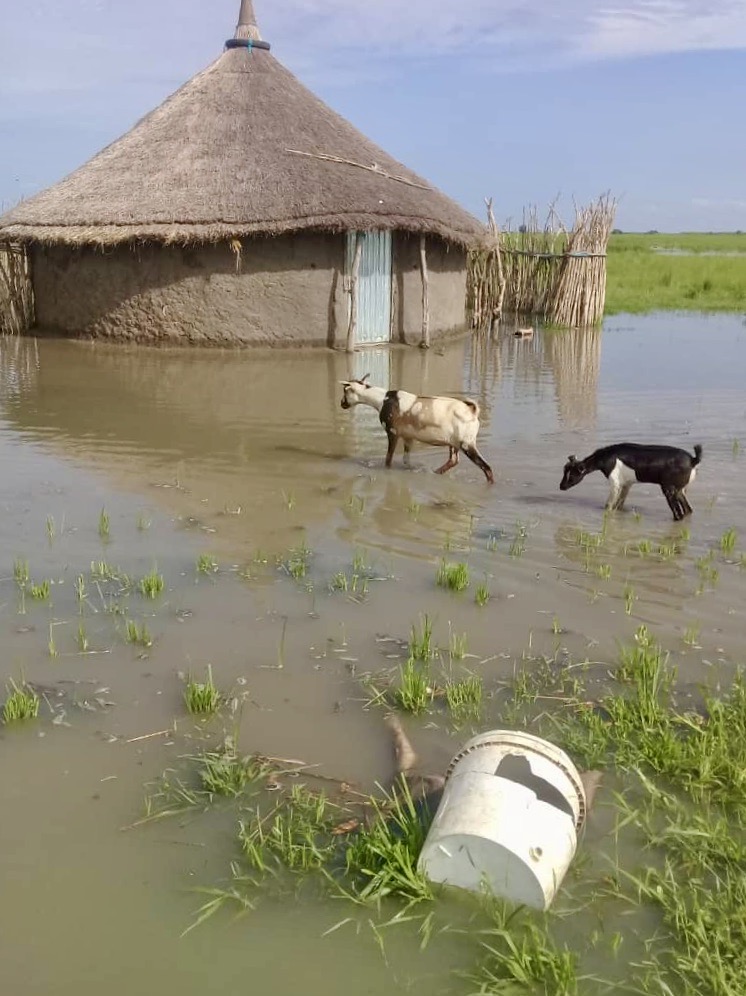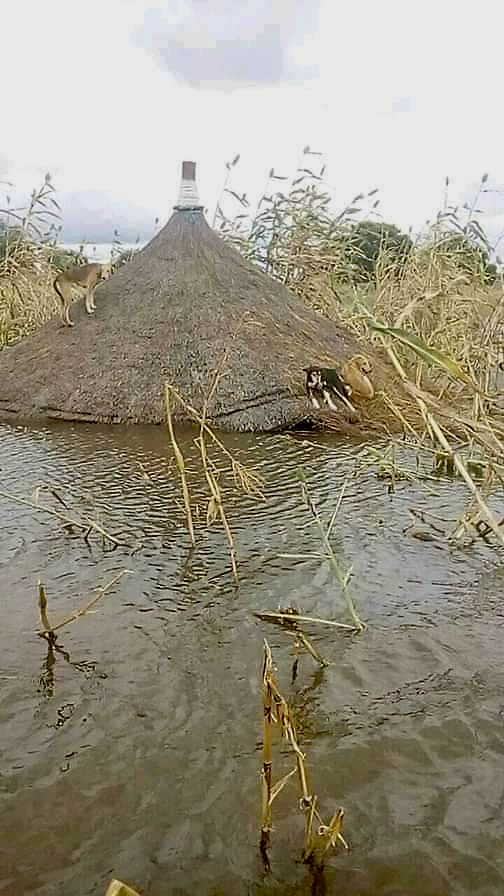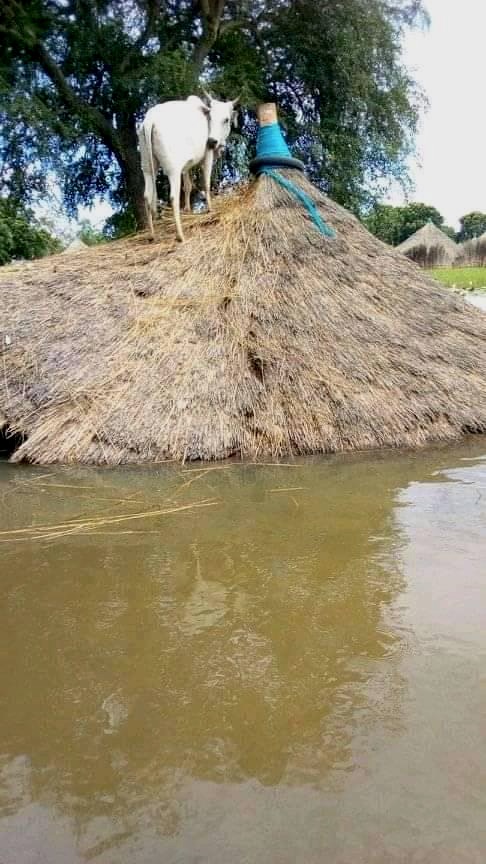 6a.Evacuation because of Murlei (Simon Chol in pic)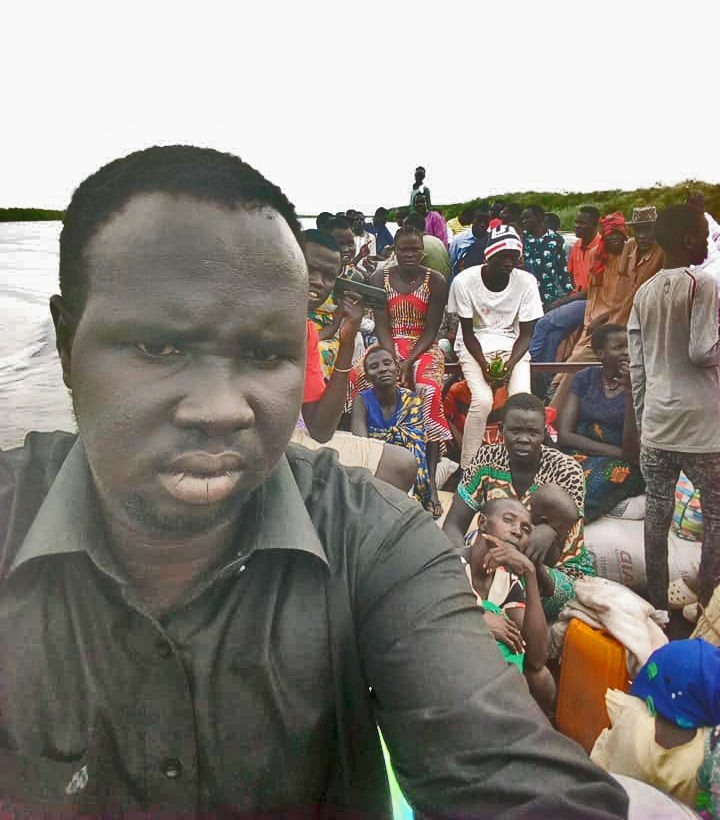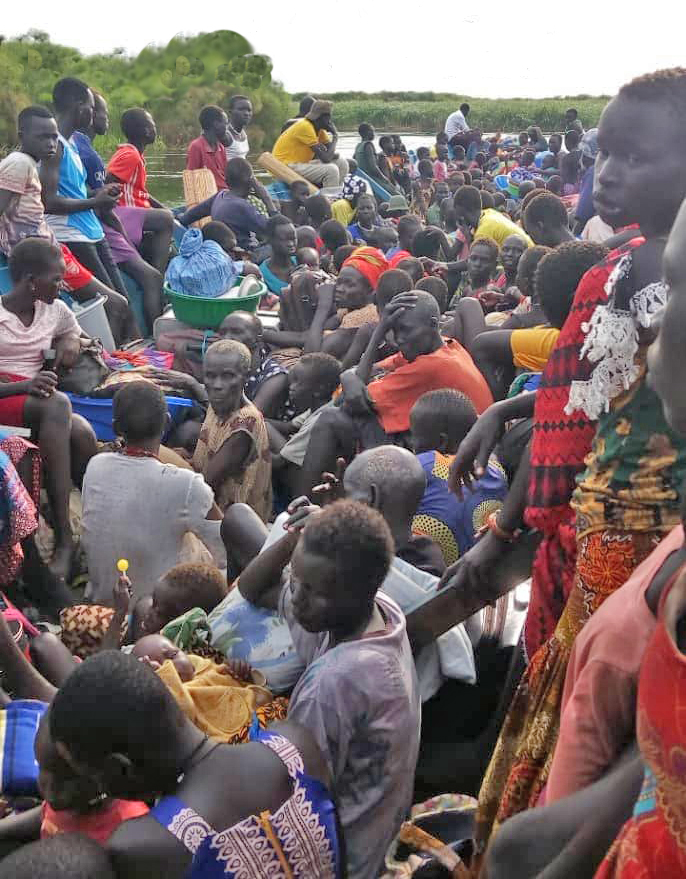 7a.123246834_3536034349791346_921819006864481827_n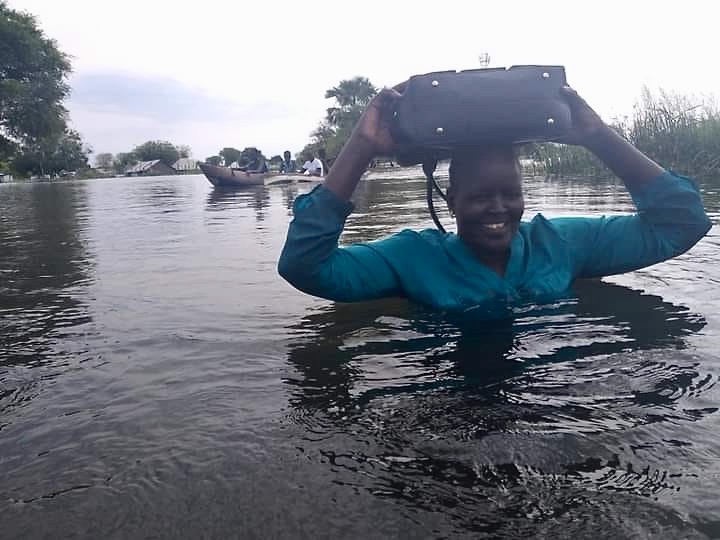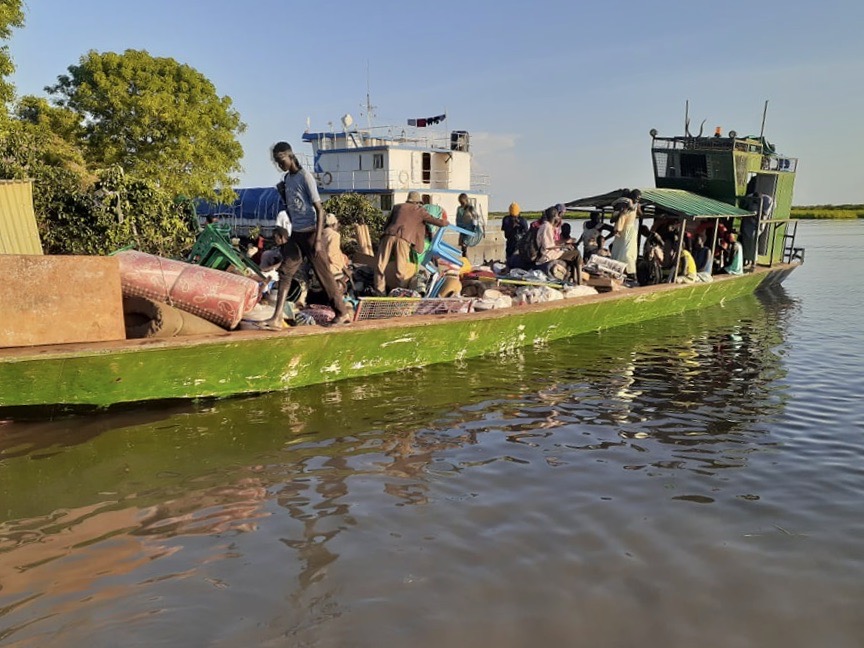 8a.107869304_974010809729604_8622528744888217444_n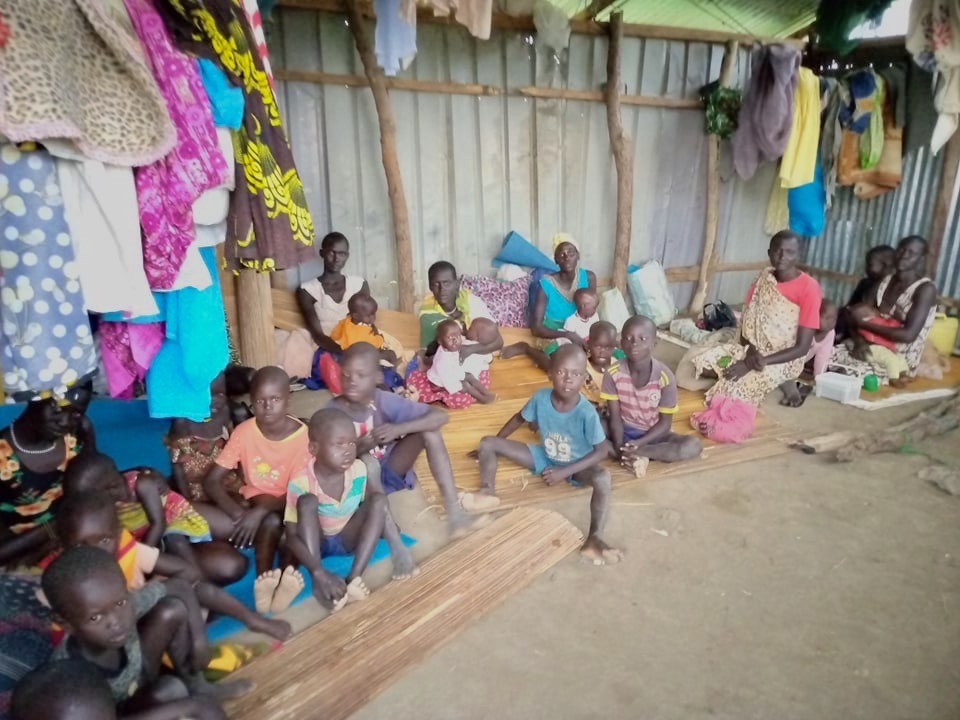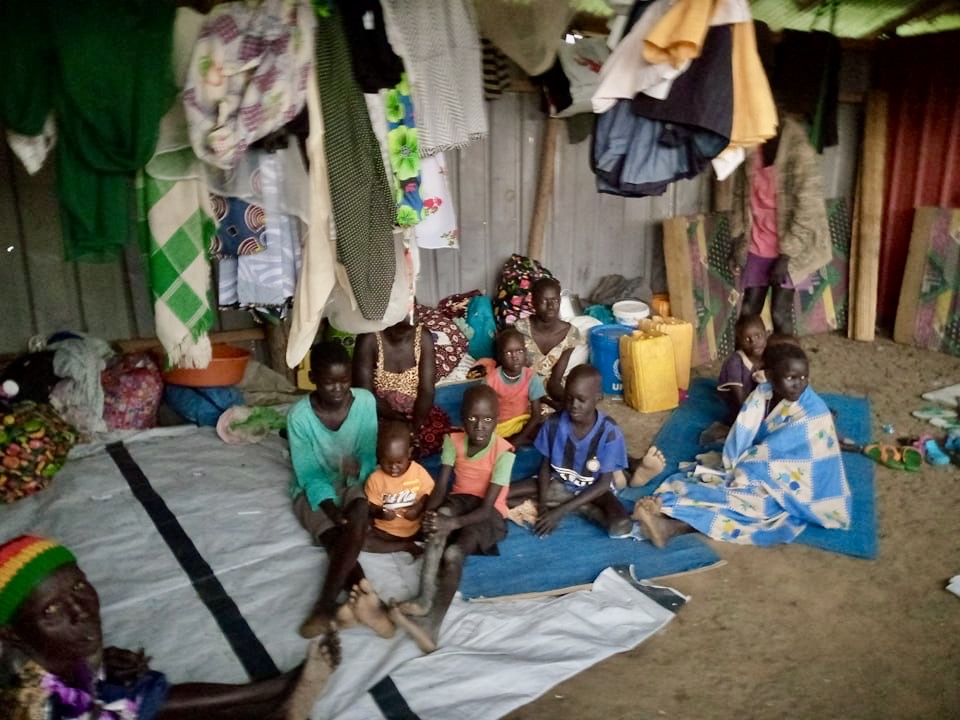 9a.David and Mary purchase meds at Bor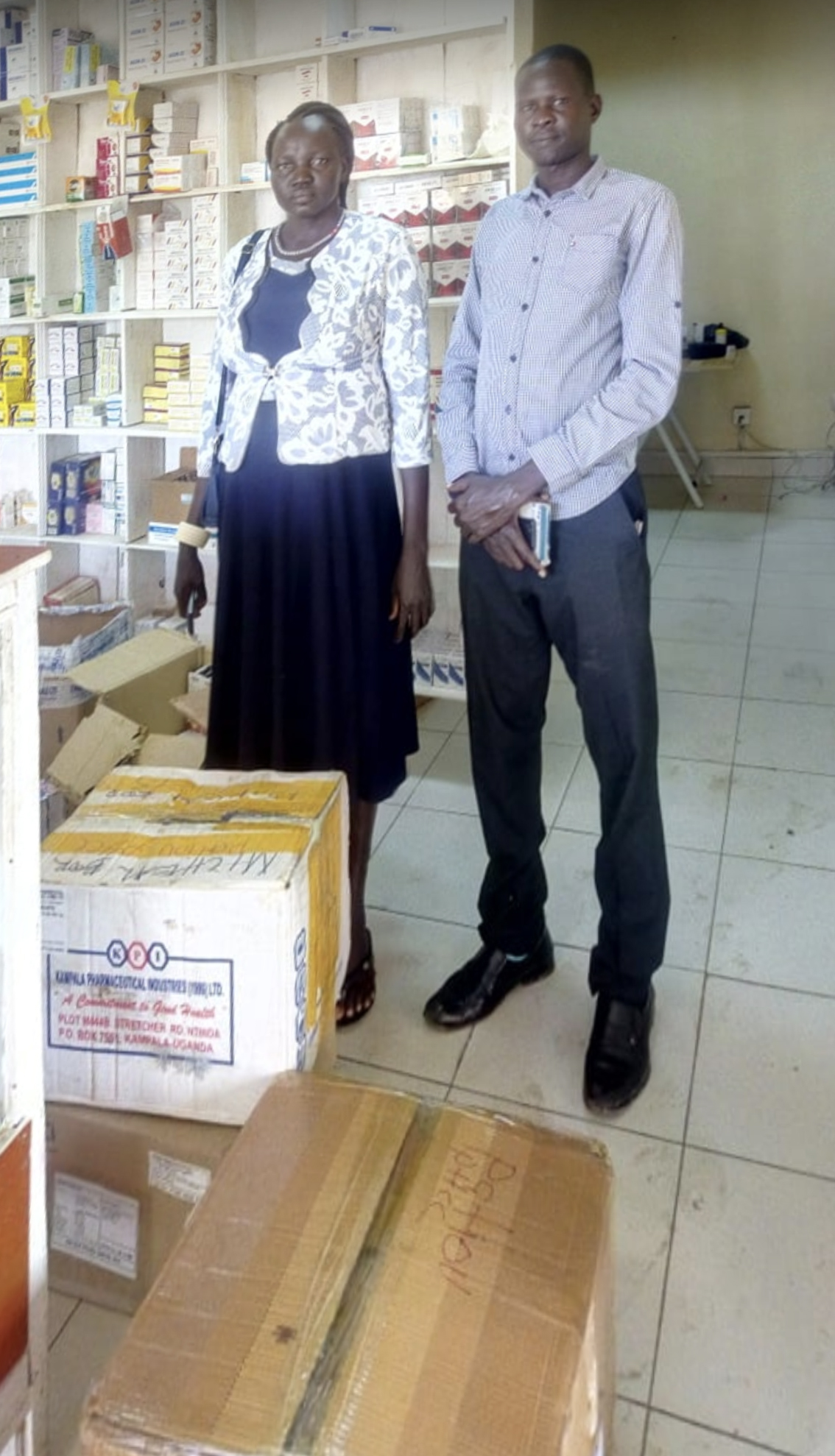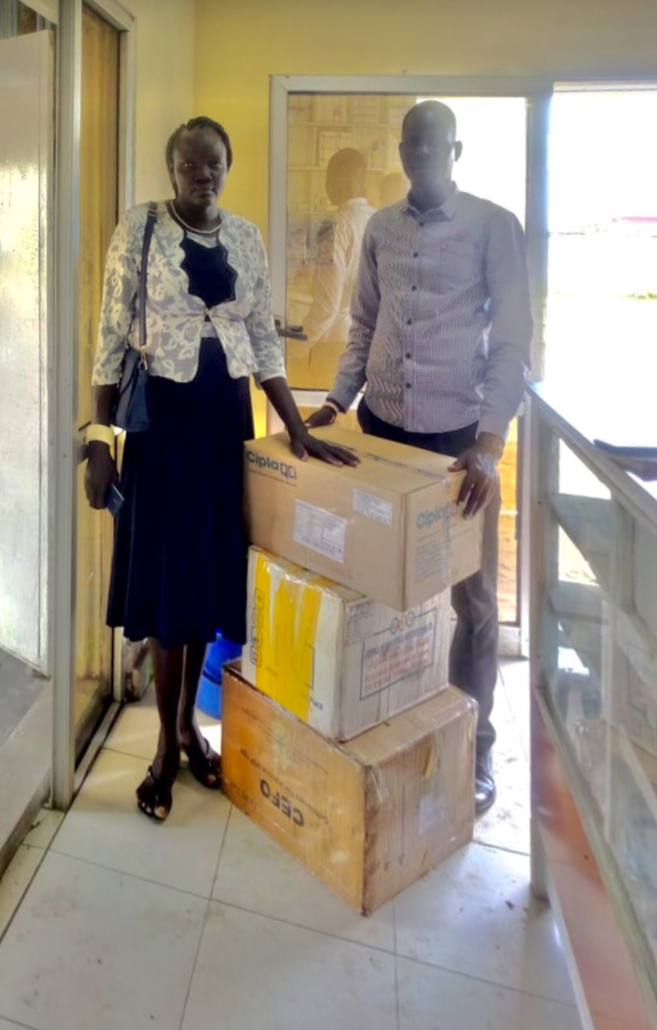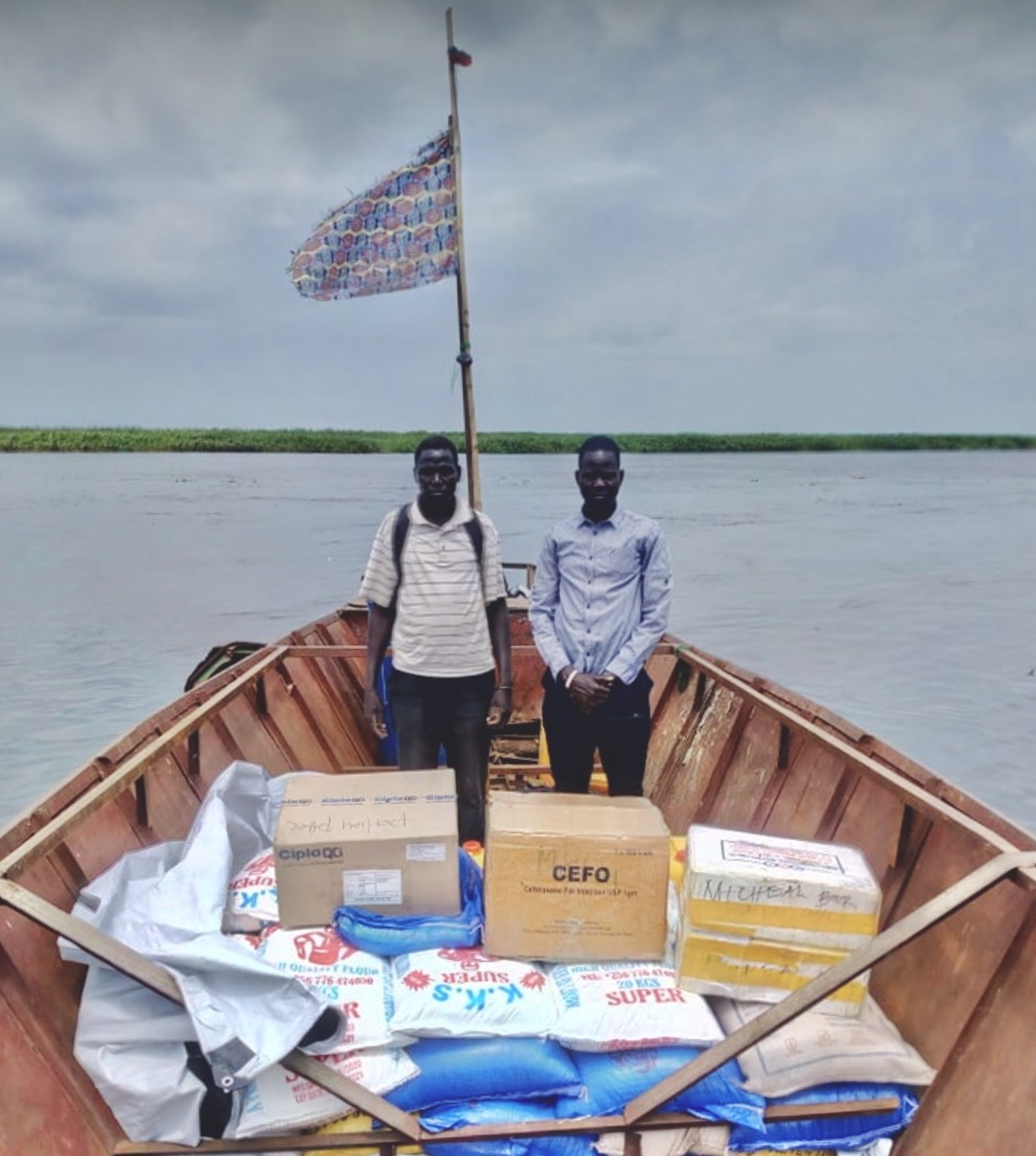 10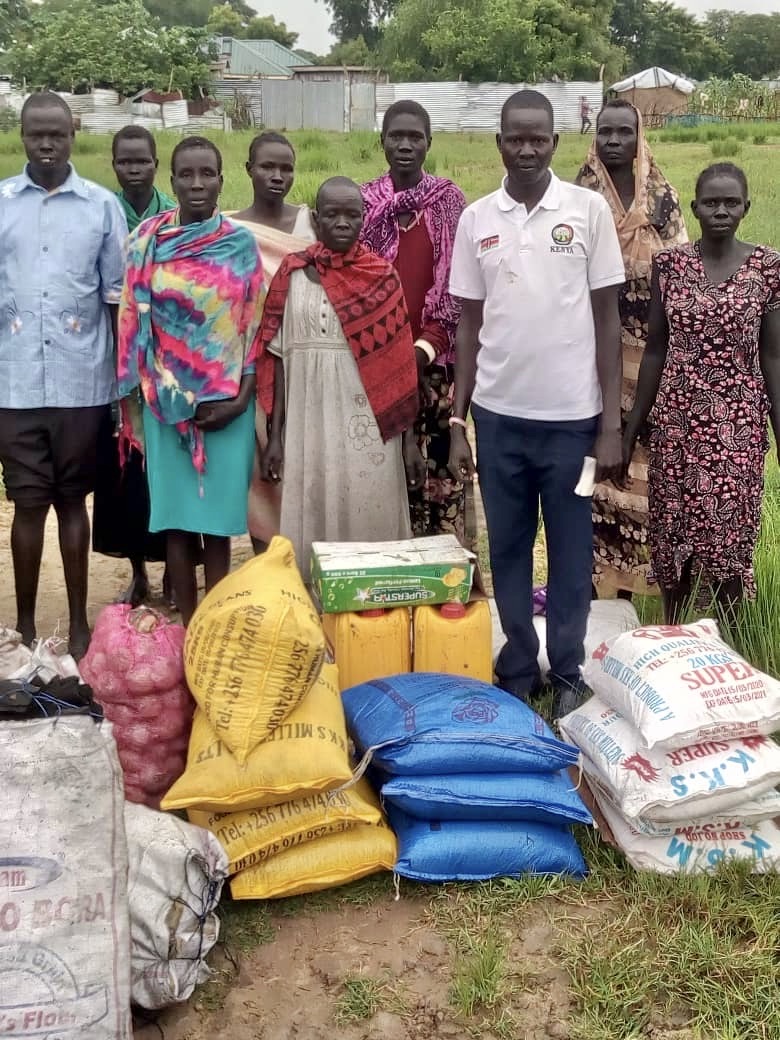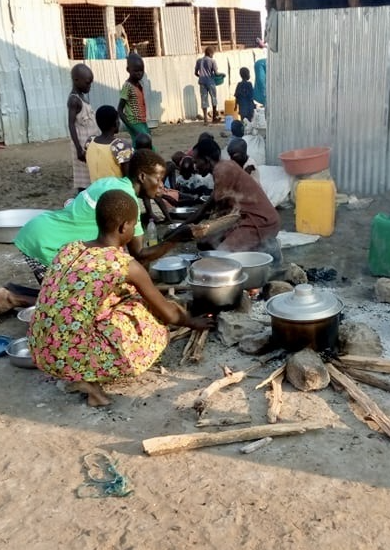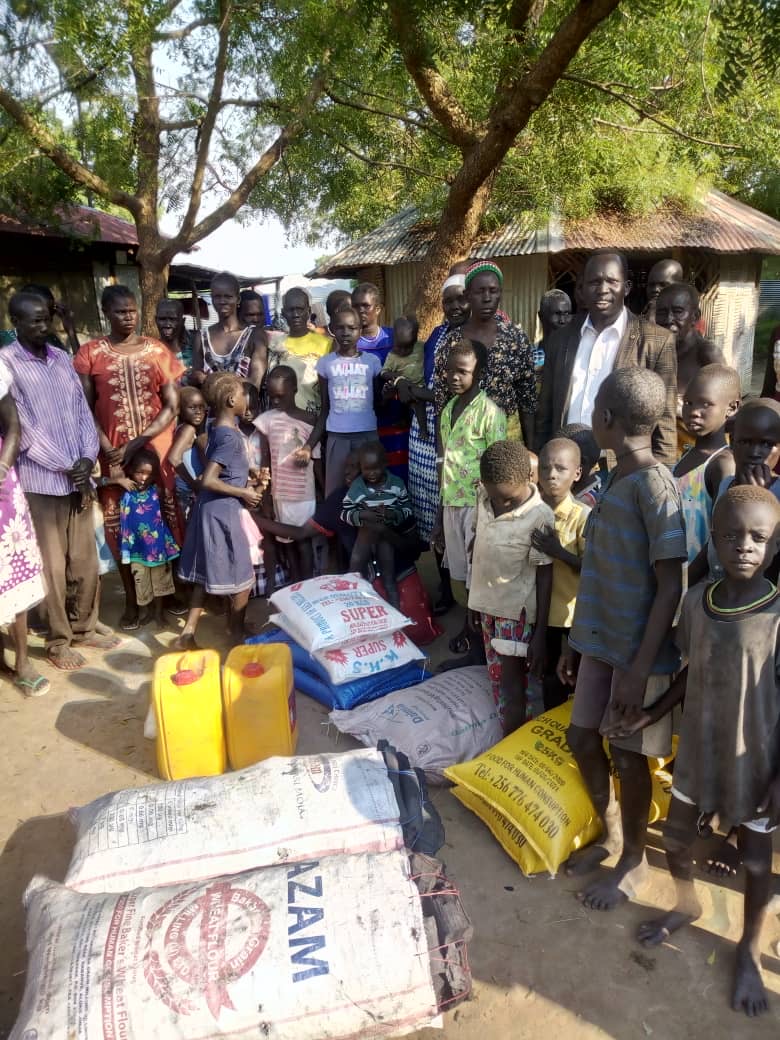 11.120186261_332679561500787_7314497556072070414_o
12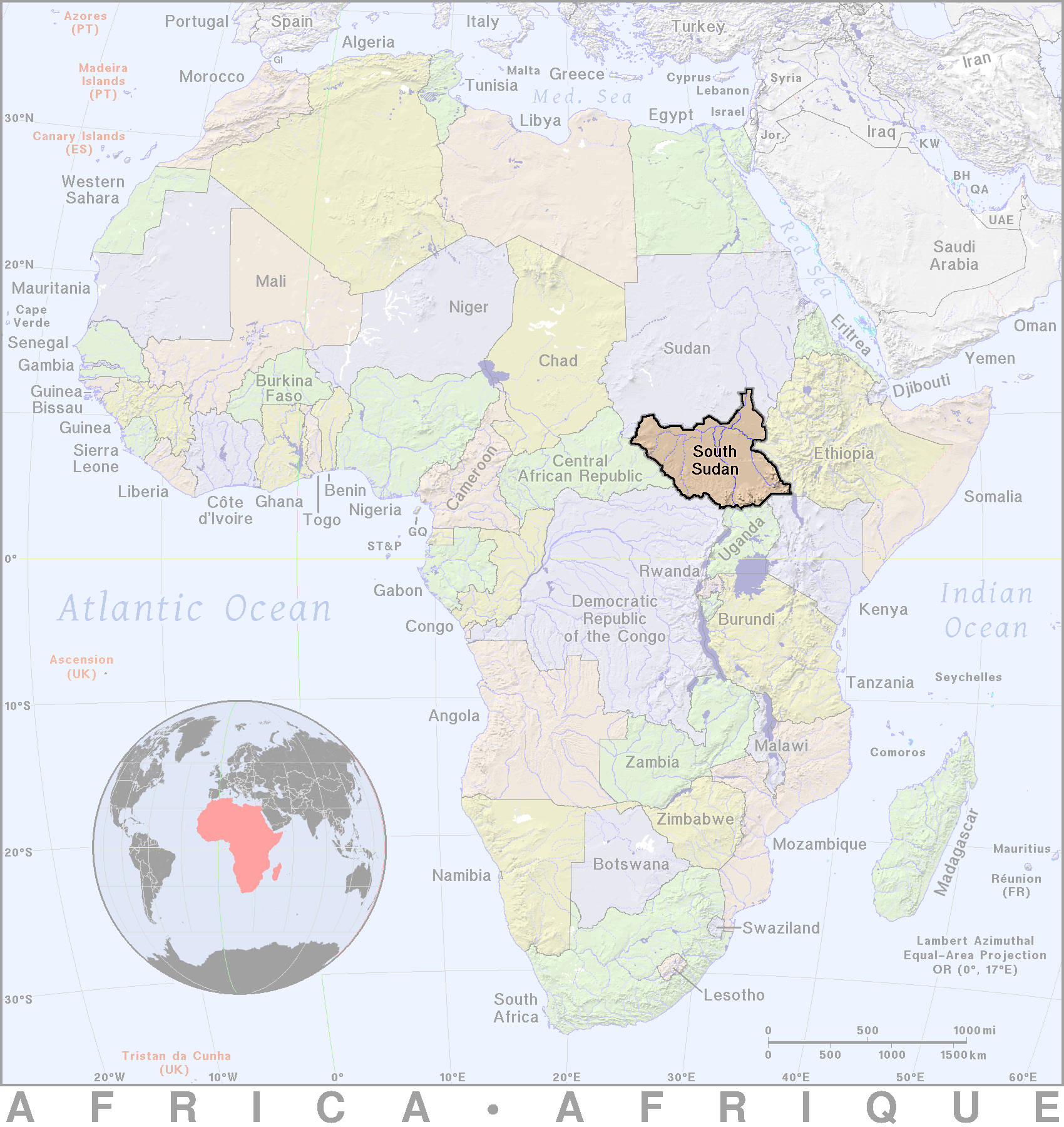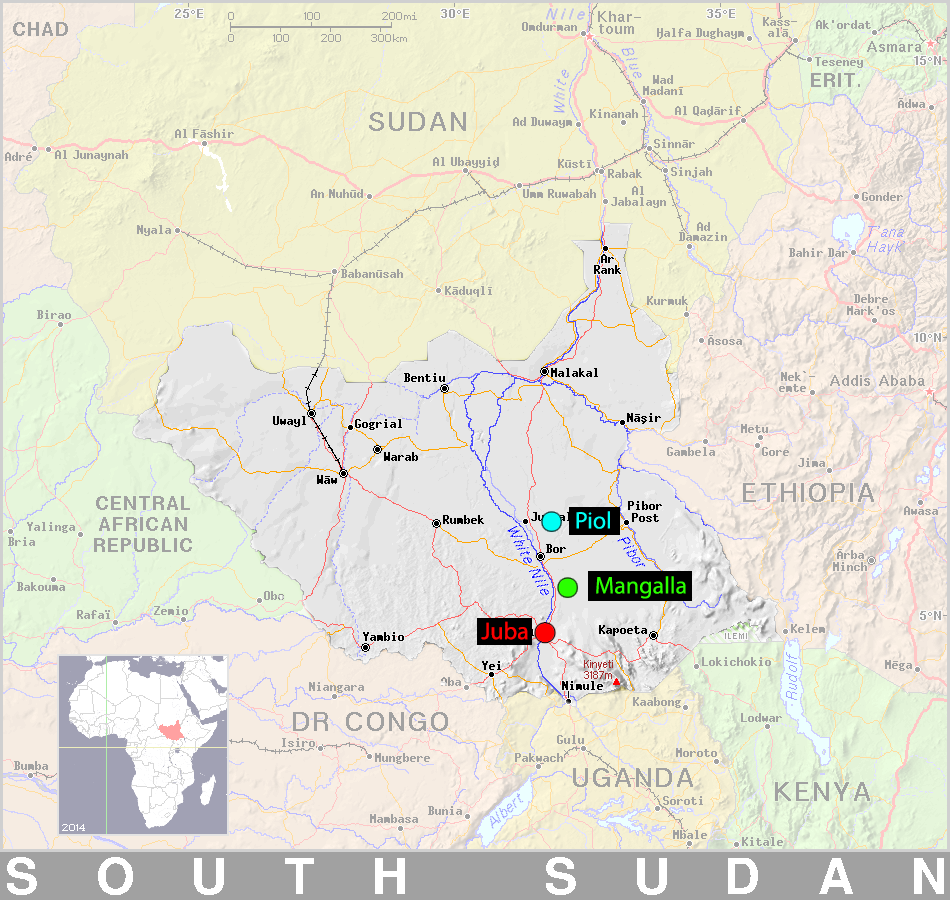 13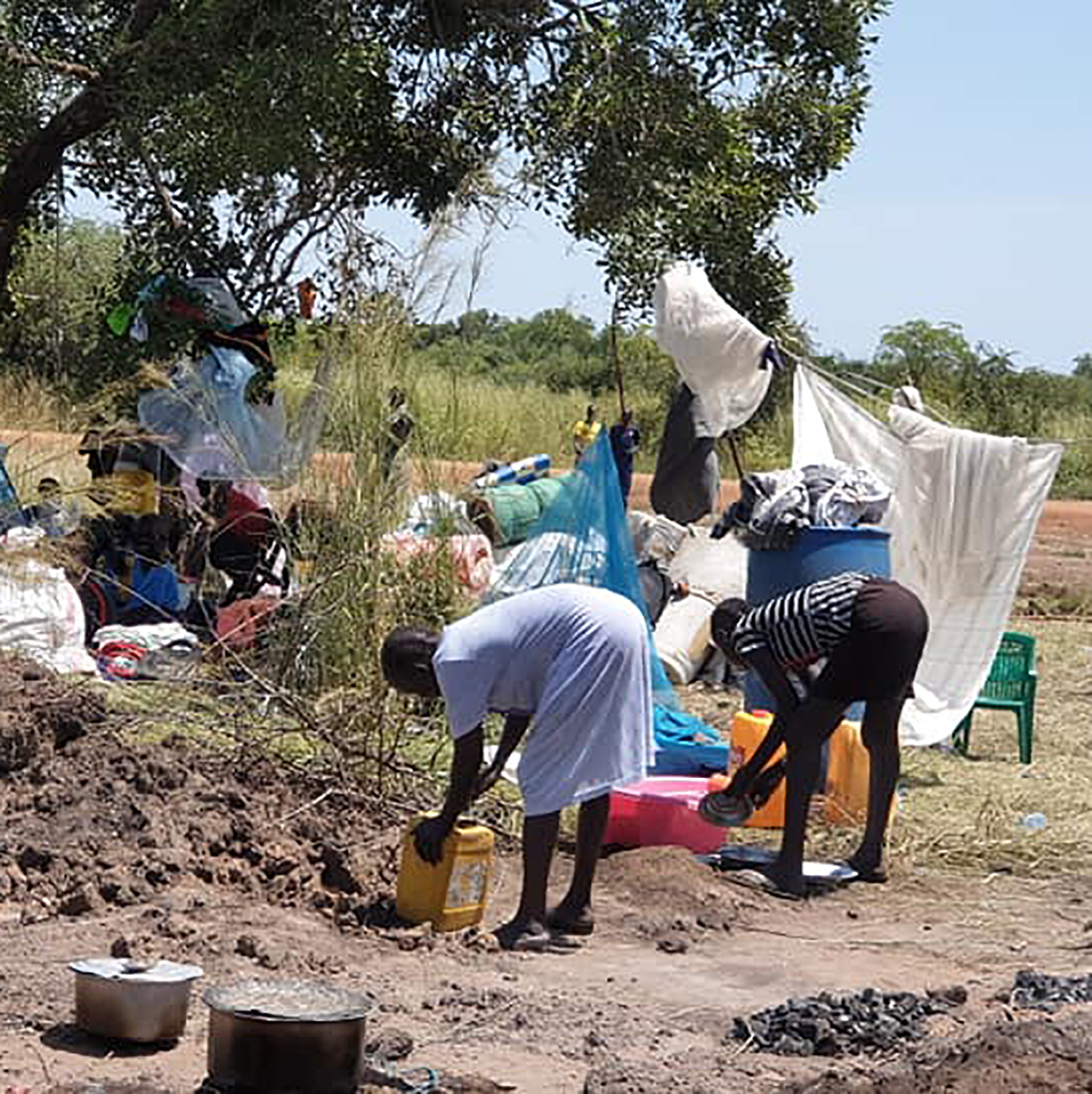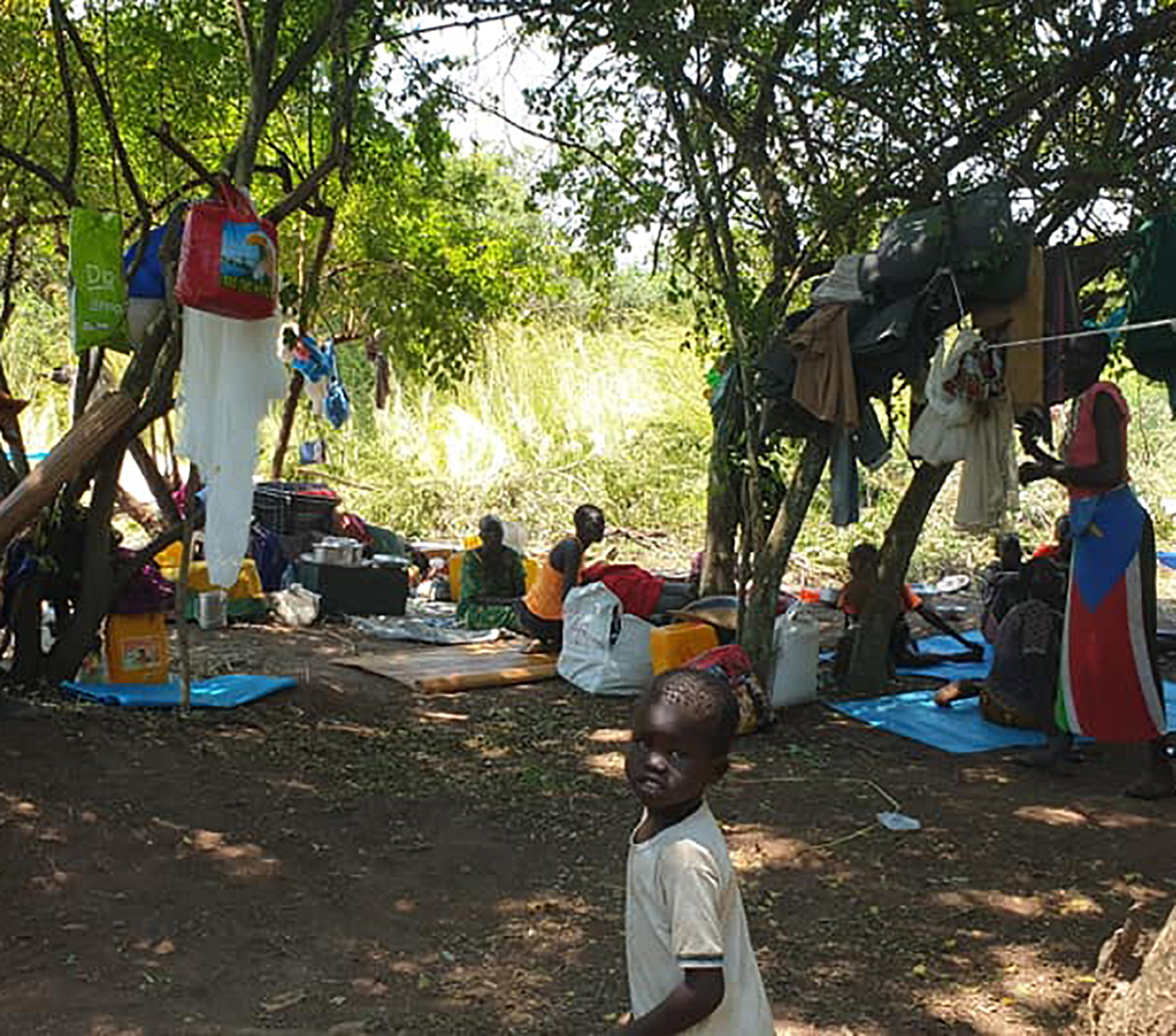 14.120106644_331075998327810_8029407684459126567_o
15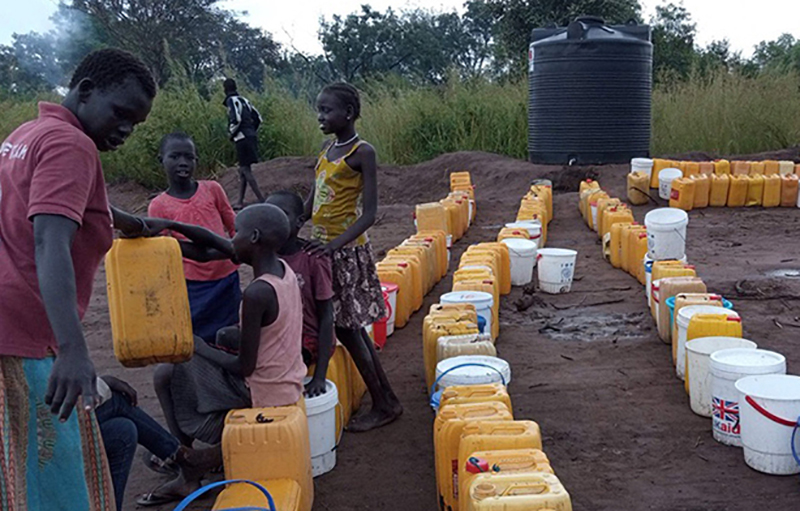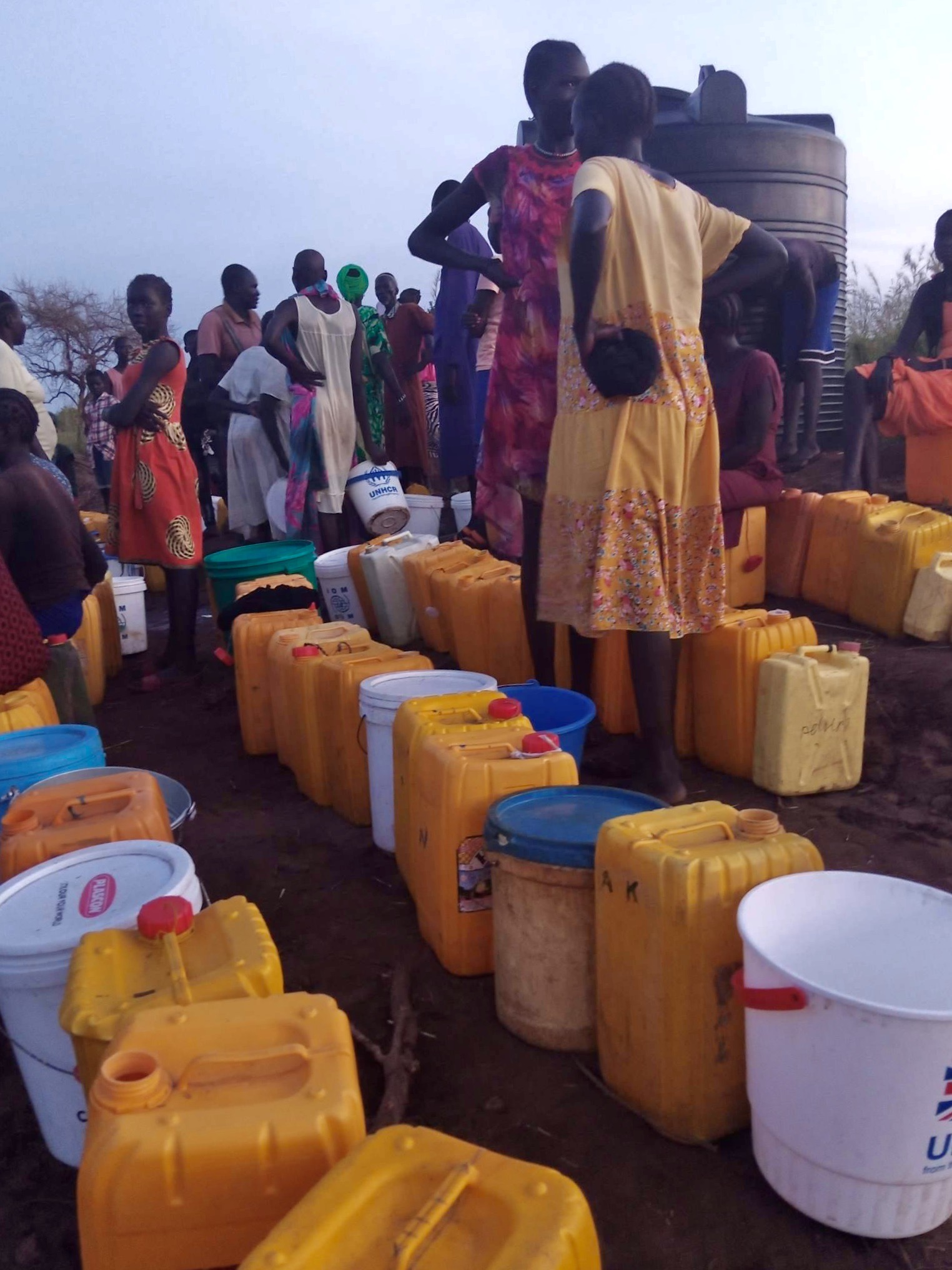 16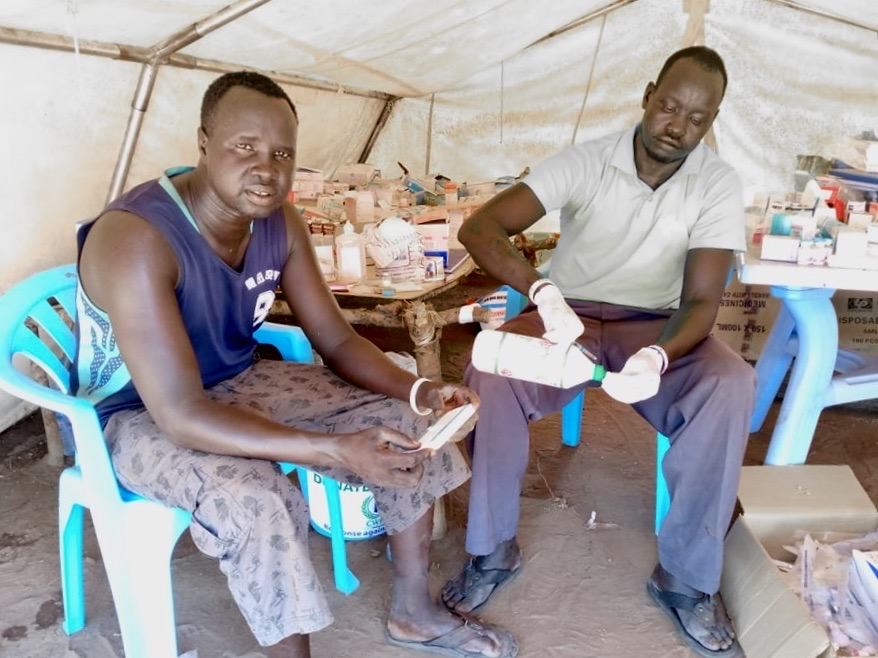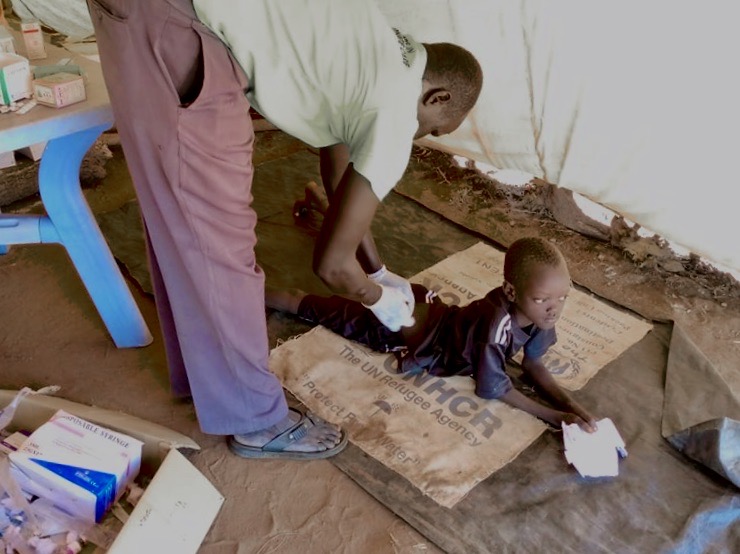 21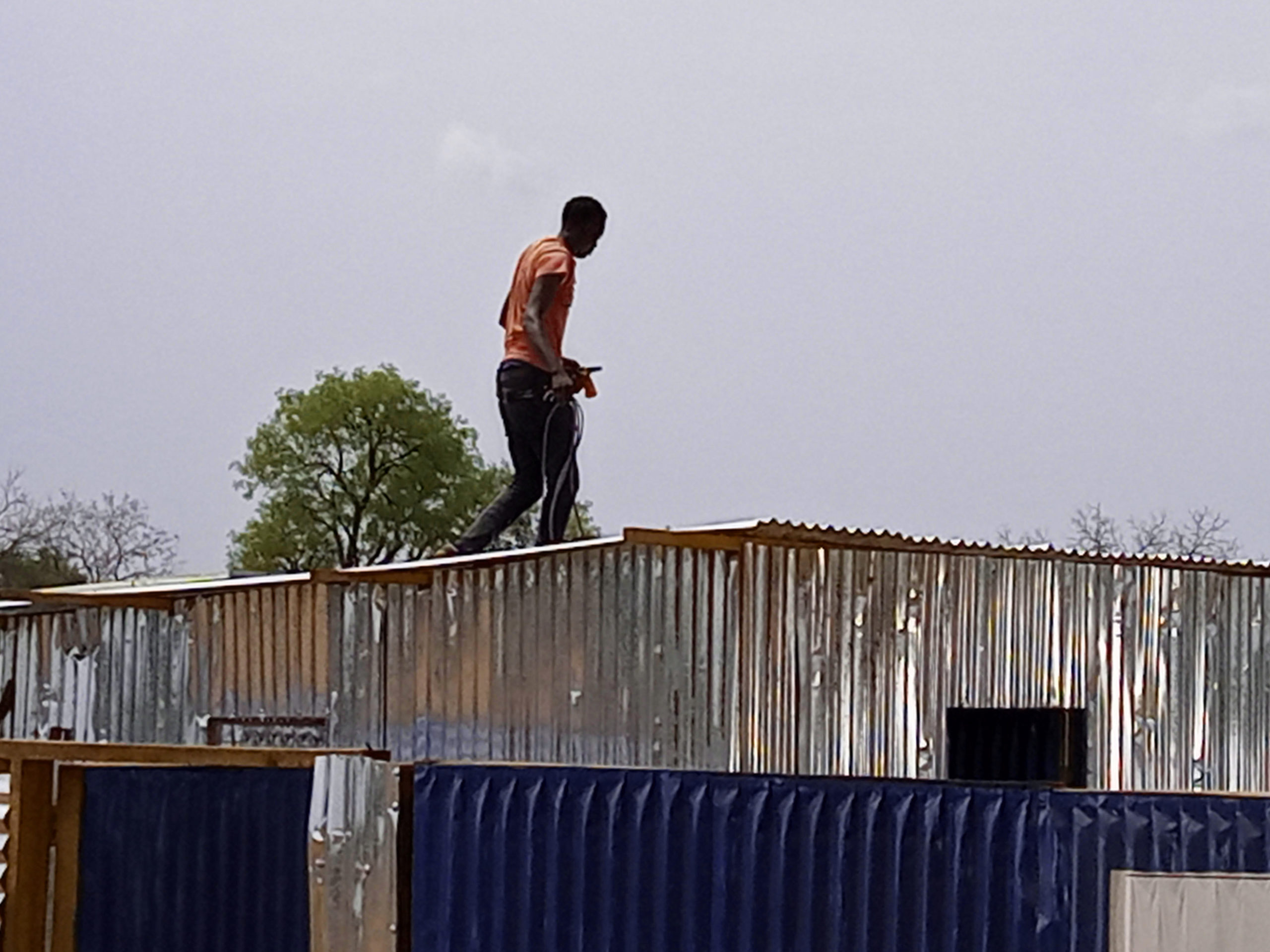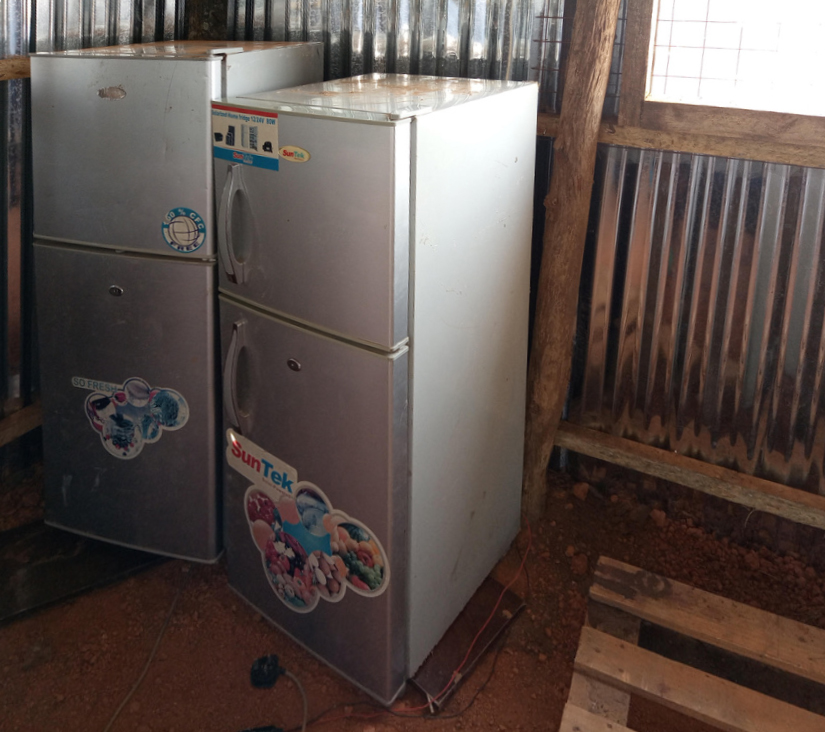 22.8.15.21_PHOTO-2021-08-09-12-15-20-edited copy
25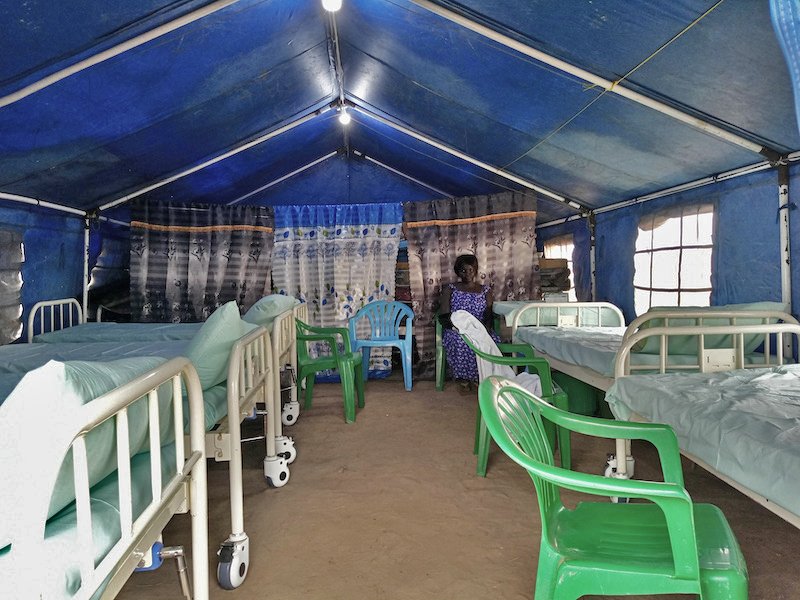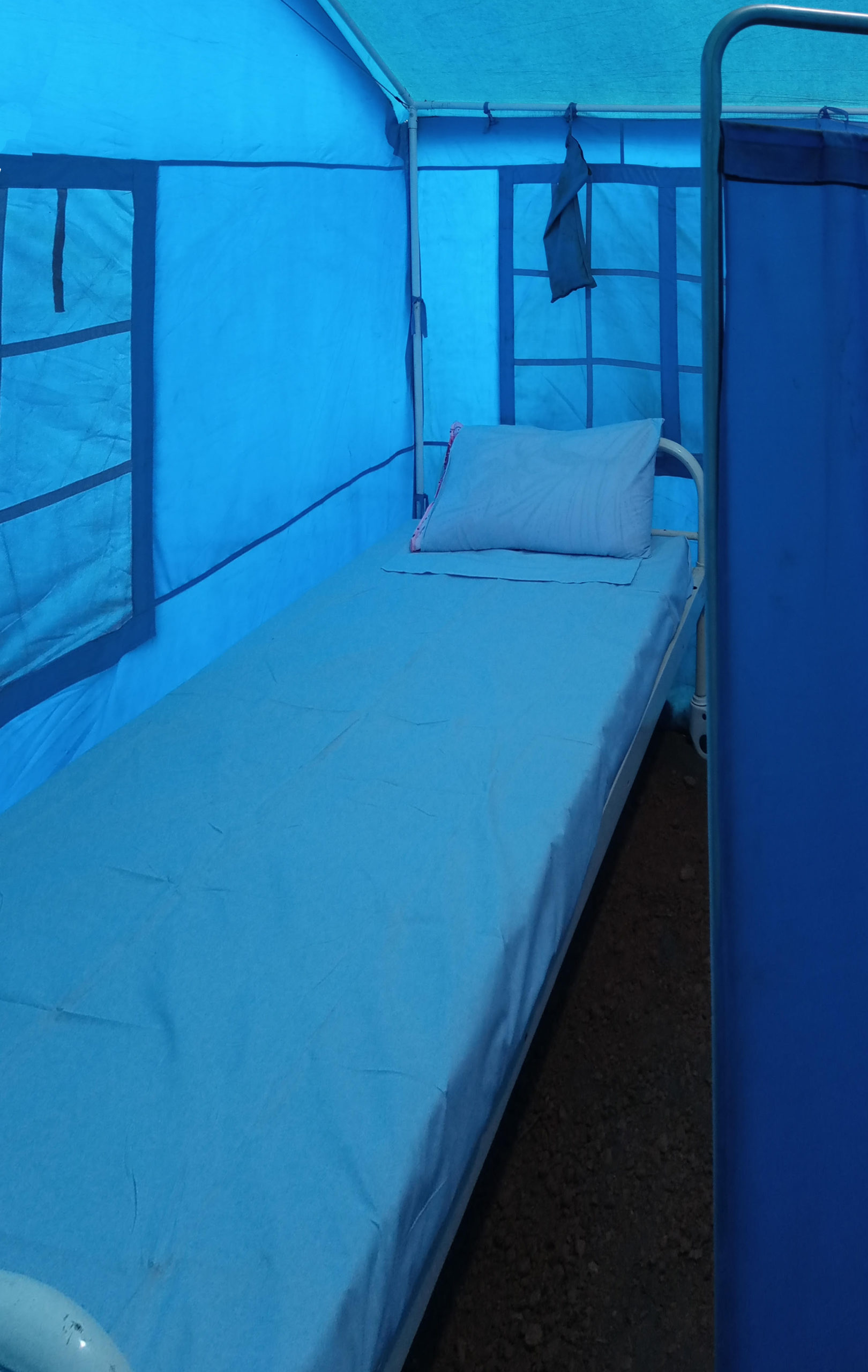 26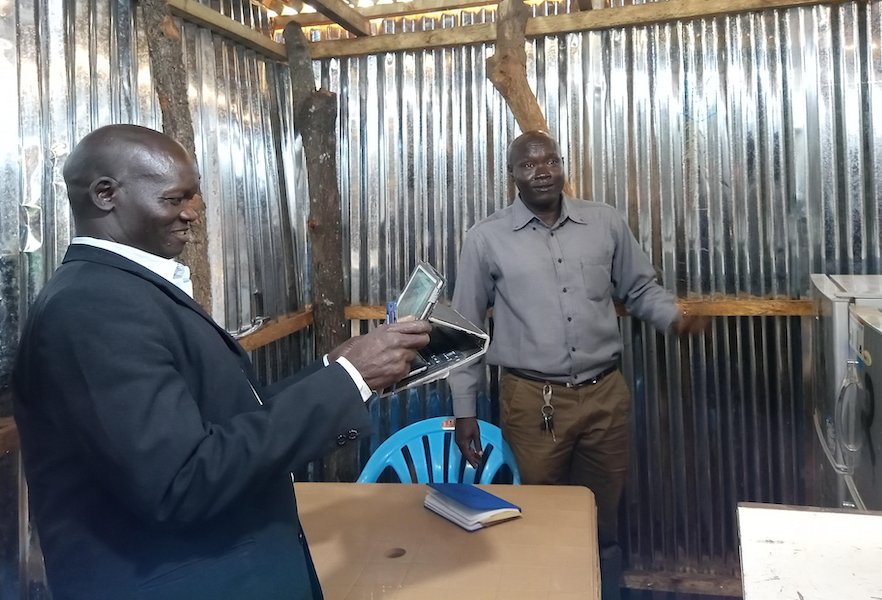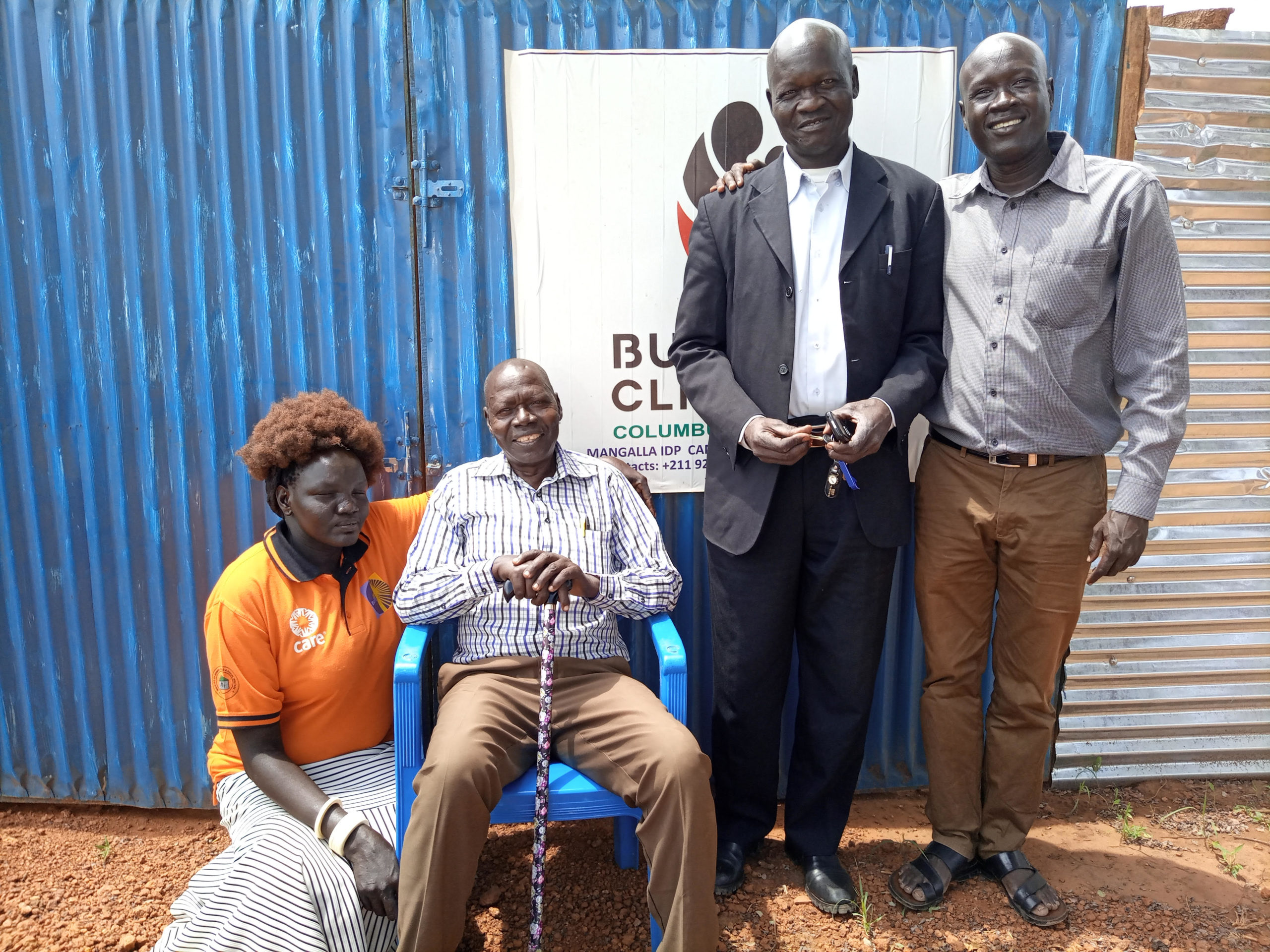 27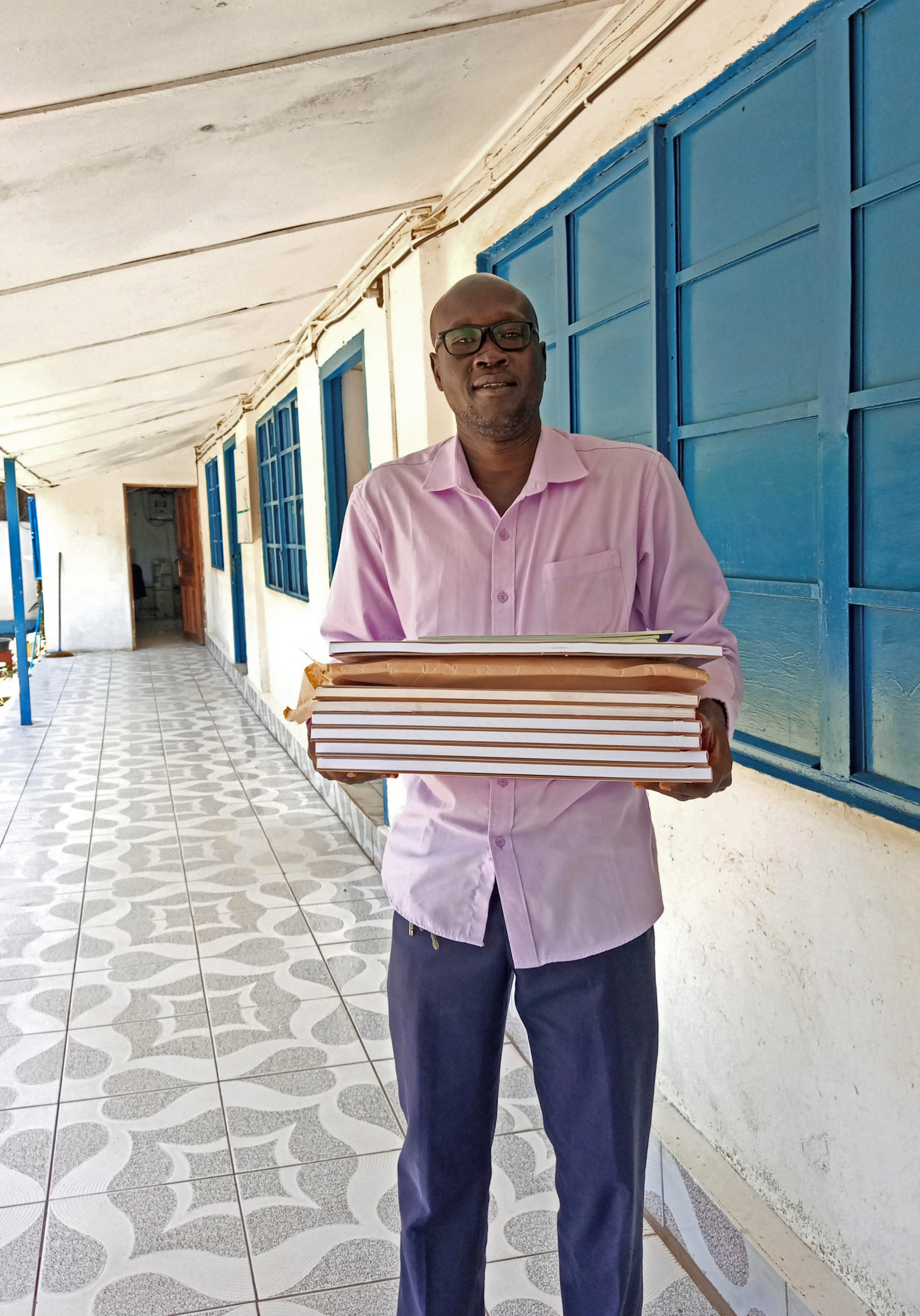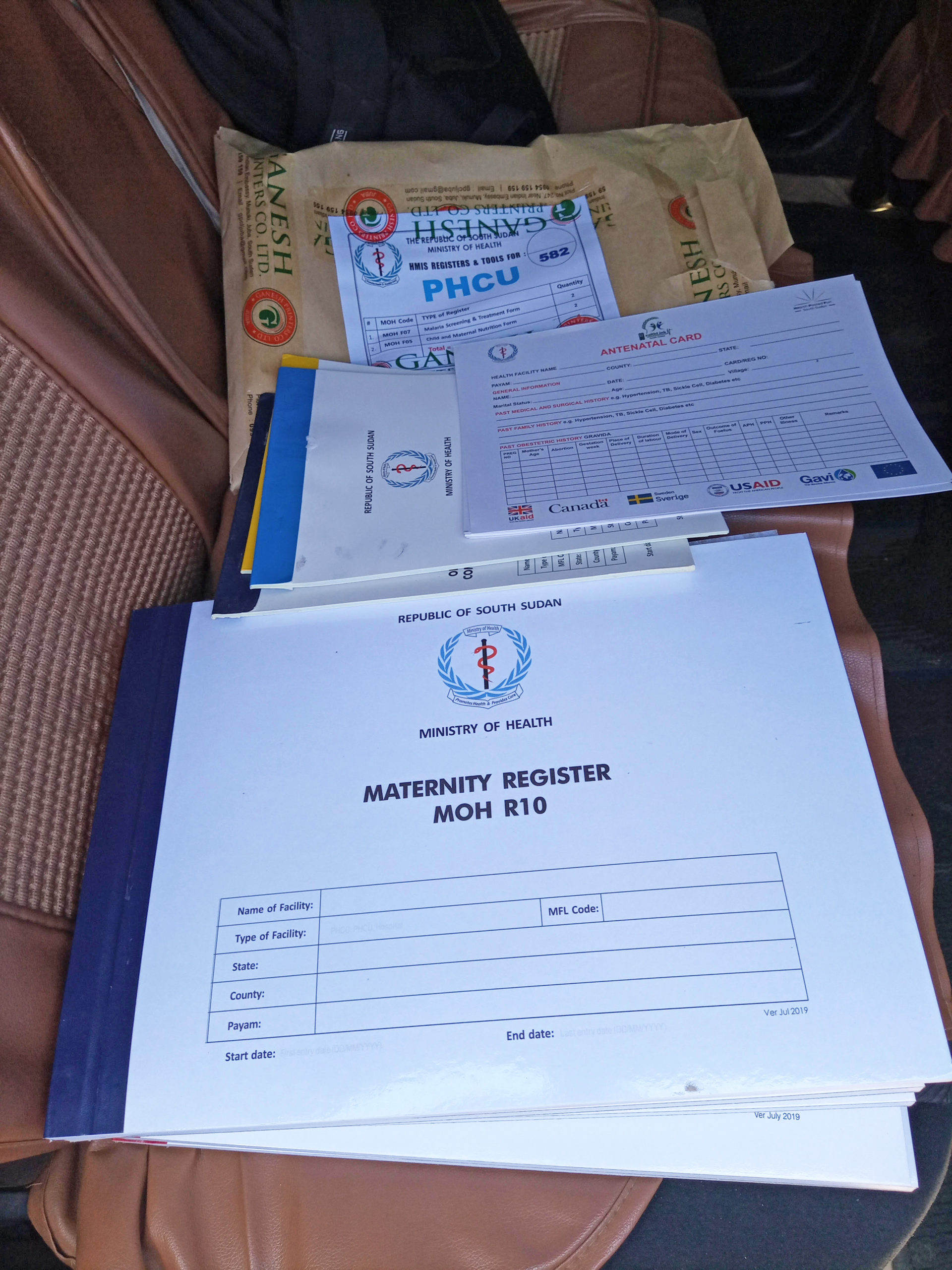 28.7.09.21_180566381_4165095300189506_6996016831378186227_n2 copy 2
30.IMG_20211108_122659_347
31.IMG_20211108_120822_244 copy
33.244644061_1093307671203965_6690980973160814082_n copy
33.244644061_1093307671203965_6690980973160814082_n copy
34.245150185_963997494214607_3308232320689877974_n copy
36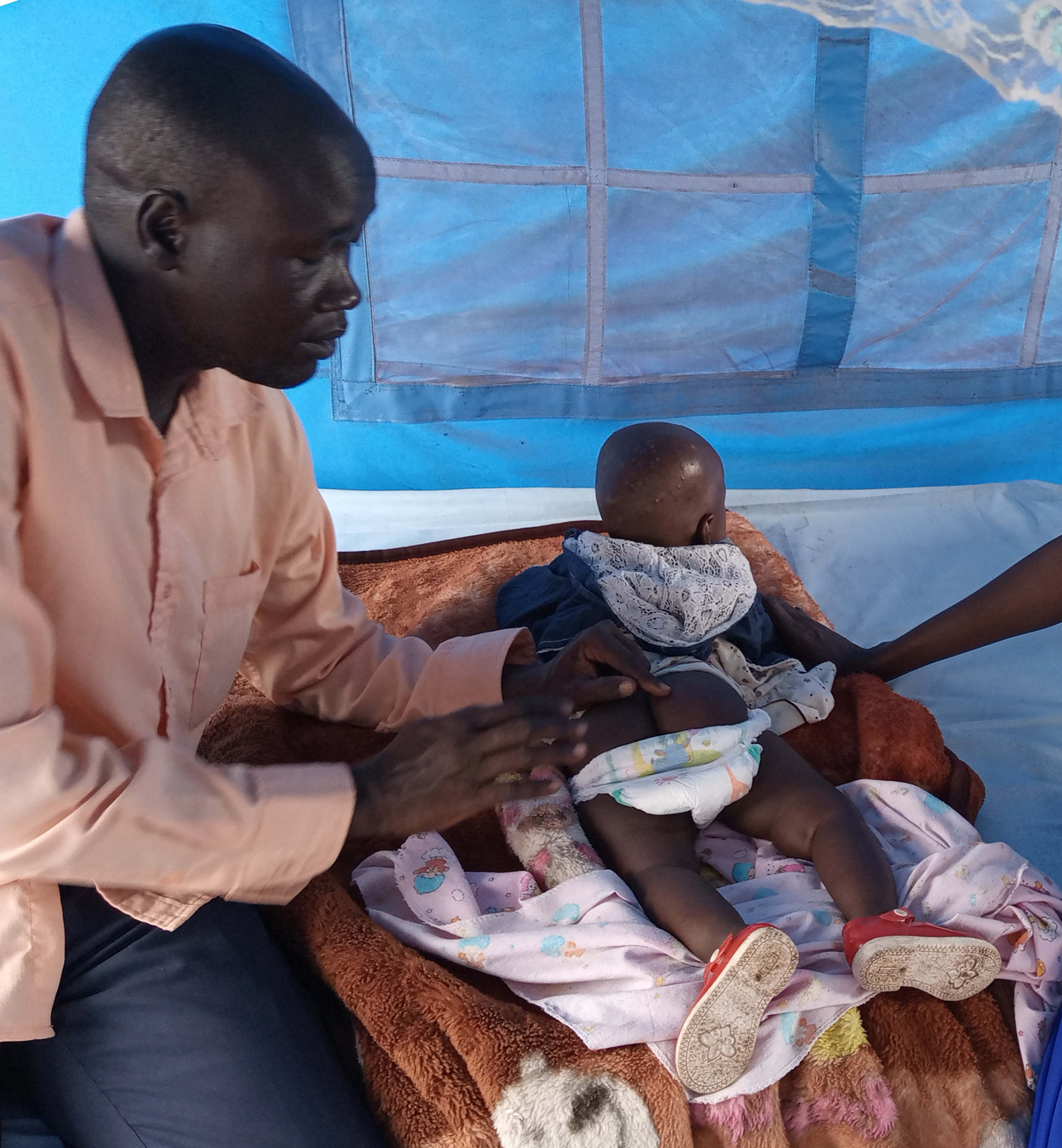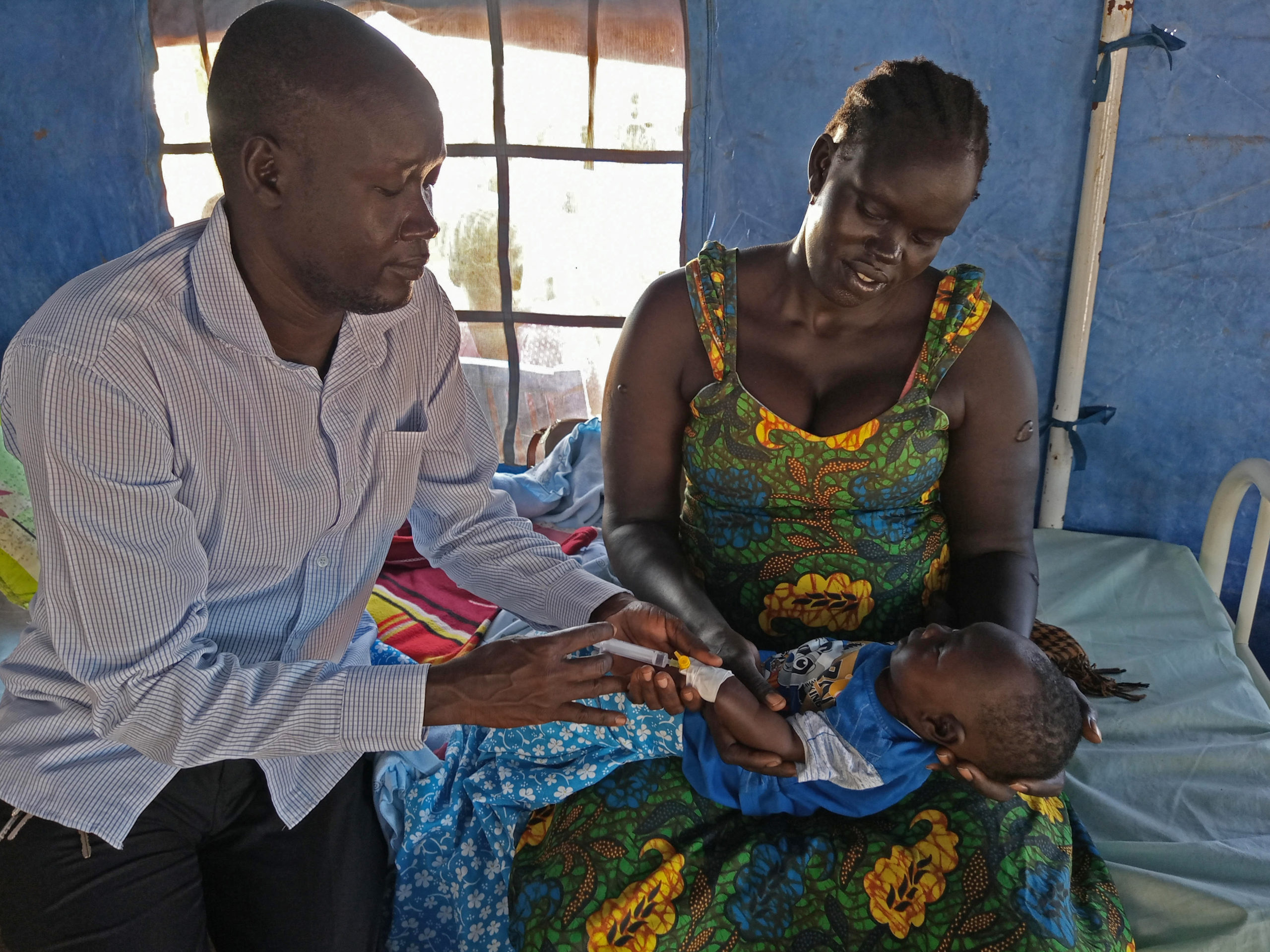 37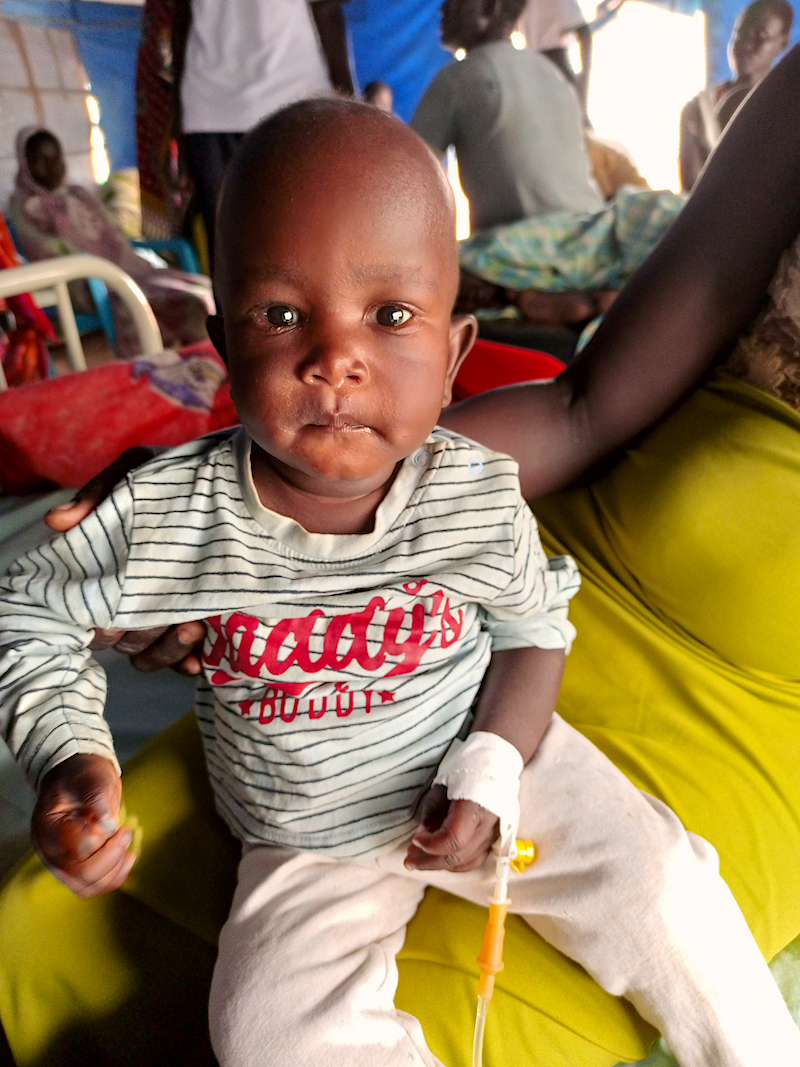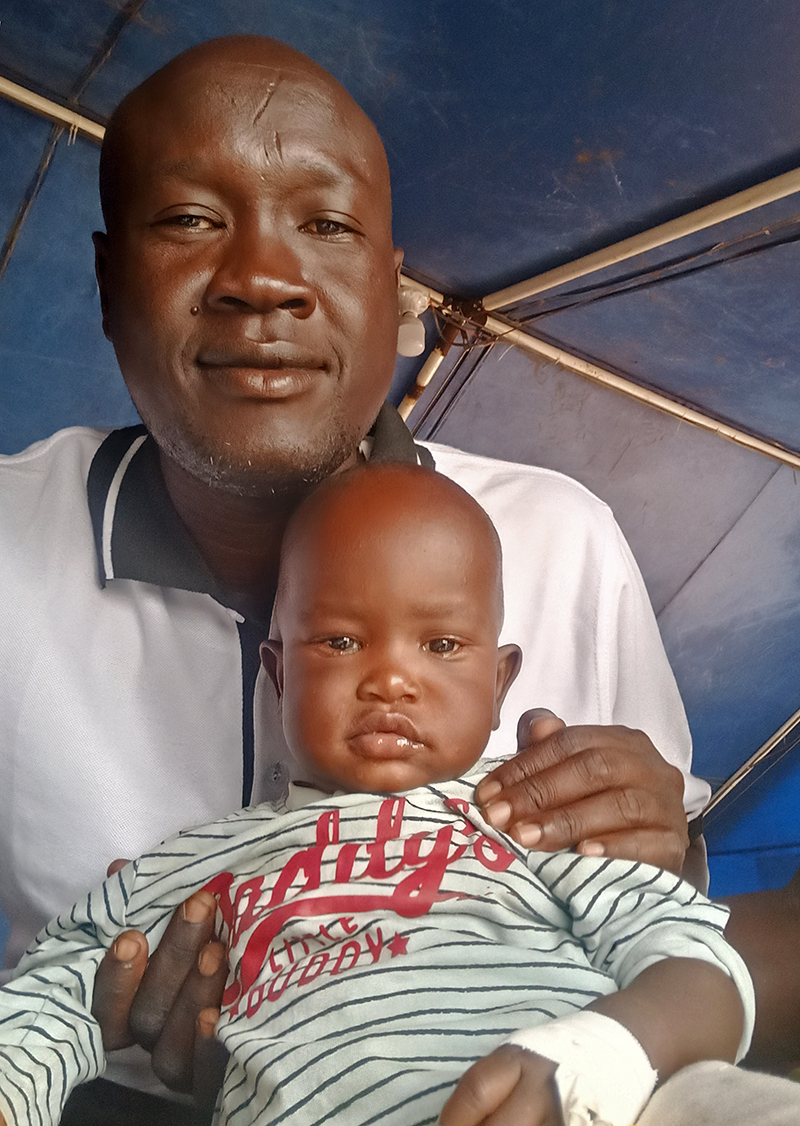 38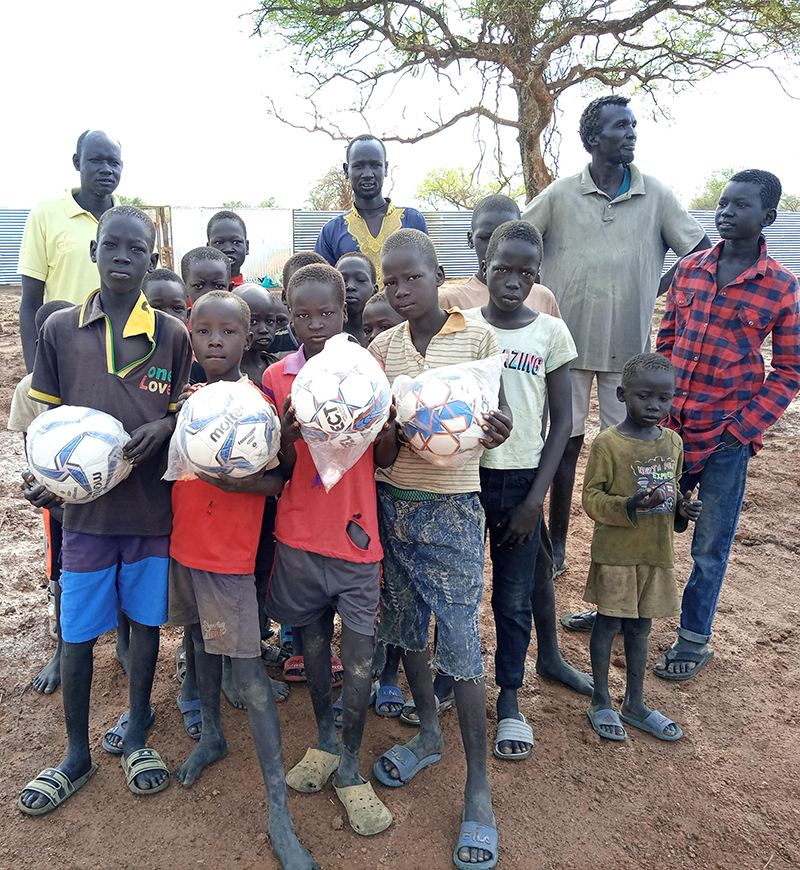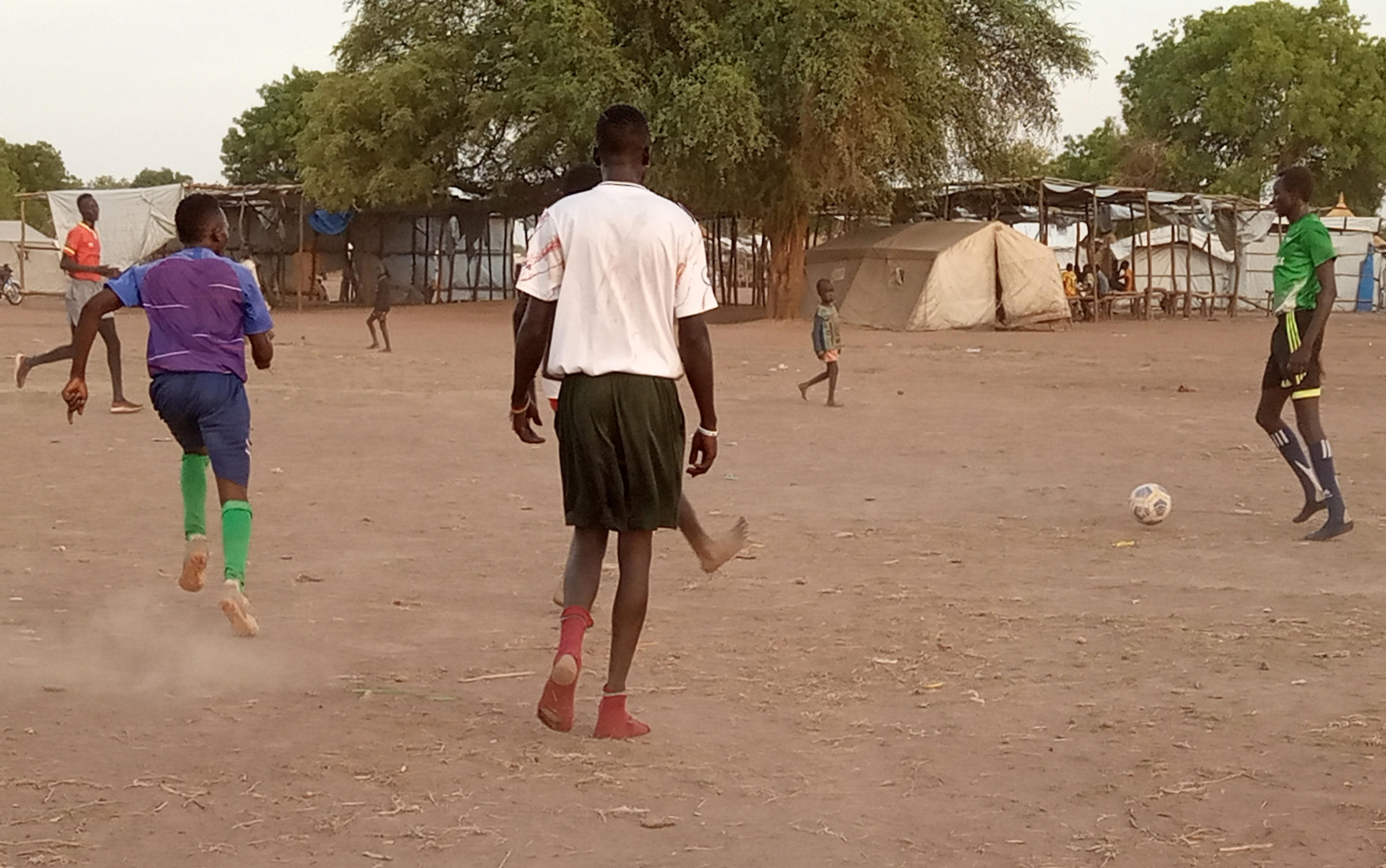 Timeline of Buckeye Clinic in South Sudan
July 2020–August 2021
7.2020 As we were preparing to celebrate the completion of the final building at the clinic, members of the Murle tribe attacked Piol village, stole cattle, and burned 190 dwellings on July 3, 2020. Fortunately, the Clinic compound was not damaged.
Soon thereafter the dike along the White Nile River broke near the Village of Piol due to heavy rains and flooding. Over nine miles of the dike was ruined from flooding; more villages were affected.
8.2020 Due to increased flooding, the village needed to be evacuated. The Buckeye Clinic (BCSS) arranged and paid for 600+ villagers to travel by boat to an Internally Displaced Persons (IDP) camp in Bor. Soon there were 10,000 IDP sleeping in overcrowded tiny spaces at schools and churches. Malaria hit the camp. The BCSS sent funds to purchase food and medications for villagers in this camp.
All equipment from Buckeye Clinic in Village of Piol was taken by boat to IDP camp in Bor and placed in storage. A guard has kept watch over the equipment. More rains caused flooding in Bor.
Young men remained in Village of Piol to guard the BCSS buildings.
11.2020 Chief Aweng of Village of Piol asked of the Buckeye Clinic Board, "Please do not grow tired of us!" Villagers of Piol were moved to the Mongalla IDP camp in Central Equatoria State. There were over 100,000 refugees in this camp with sickness, hunger, and shortage of water. Chief Aweng shared that the refugees were told it could take the government up to three years to repair the dike. This Mongalla IDP camp would be their home for the next three years.
1.2021 Buckeye Clinic Board decided we needed to be present in the Mongalla IDP camp. We were not sure how this would happen or what it will look like, but we made a commitment to be there.
2.2021 We hired Kon Abraham to serve as an official representative of the Buckeye Clinic in South Sudan with personal credentials and certification papers of our South Sudanese National NGO status, representing the Buckeye Clinic, and to be a consultant to help us determine how to establish a healthcare center in the Mongalla IDP camp until it is possible to reopen the clinic in Piol. Kon connected us with IDP Camp Manager, CARE, and the County Ministry of Health and Ministry of Health in Central Equatoria State.
To have clear and frequent communication with Kon and Jok Dau in South Sudan, we began holding weekly Zoom meetings on Monday mornings.
3.2021 Working with the Camp Manager, we established the site for the Buckeye Satellite Clinic in the Mongalla IDP camp (BSCM) of over 100,000 IDPs and paid the fee to secure this location. This is in a different county and state than where the Buckeye Clinic of South Sudan was in the village of Piol.
4.2021 Cleared land for Buckeye Satellite Clinic in Mongalla IDP camp.
5.2021 A six-foot metal fence was built to surround the Buckeye Satellite Clinic, three tents were installed, and a guard building was constructed to house the guard, to support solar panels that had been in storage from Piol, and to house cold chain equipment and refrigerators.
6.2021 Buckeye Clinic equipment was moved from storage in Bor to the Mongalla IDP camp. One tent is a maternity ward with delivery bed and an area for consultations. A second tent is for intake/consultation of patients, and a third tent is for distribution of medications.
Kon shared a video showing the invertor and cold chain installed with "cold" refrigerators, lights in all three tents, and light in open area inside fence. This is the first and only electric light in the entire IDP camp.
7.2021 Officials from the County Health Department visited Buckeye Satellite Clinic and were very impressed. They recommended that a latrine be installed outside of the clinic compound and a water tank be installed within the clinic compound. Work is being done to complete these tasks.
Kon and the Board agreed on the positions needed for essential staffing. We developed job descriptions for a Community Health Worker, Clinical Officer, Midwife, and EPI Vaccinators. These were then approved by Ministry of Labour.
8.2021 Kon Abraham's initial contract as a consultant was extended through July 2021.
As of August 1, he is the Project Manager of the Buckeye Satellite Clinic in Mongalla through January 2022.
Buckeye Satellite Clinic in the Mongalla IDP Camp report was approved by the Director General of State Ministry of Health of Central Equatoria State. Ministry officials will look for a partner for BSCM IDP camp and will provide supplies. BSCM received record keeping supplies from the Health Department.
With the assistance of representatives from the Ministry of Labour and the South Sudan Relief and Rehabilitation Commission (SSRRC), Kon Abraham interviewed short-listed applicants for the clinic positions and made decisions on whom to hire.
The Board approved an additional hire of a Finance Officer/Data Manager.
9.2021 Contracts were signed for the following:
Medical team:
Project Manager:  Kon Abraham
Clinical Officer: Deng Malueth Abraham 
Community Health Worker/Dispenser: Chol Akuei Atem
EPI Vaccinator: Yong Philip Alier 
EPI Vaccinator: Yar Awan Majak
Support staff: 
Guard: Gabriel Kuech Manyok
Cleaner: Akech Mayen Majok
Groundskeeper: Makuol Mayen Gerwer
9.3.2021 CARE and State Ministry of Health visited the BSCM. They visited each tent – maternity, consultation, pharmacy, and were very happy, even washing their hands from the recently installed water tank. Also, the staff was introduced. Patients are coming from the Mongalla Internally Displaced Persons Camp. They consult with the staff, and the staff gives them recommendations for care and medicine. Then the patients try to find the medicine.
9.27.20221 To prepare the Buckeye Satellite Clinic in Mongalla Internally Displaced Persons Camp (BSCM) to open this week, Kon Abraham purchased medications and supplies. Chief Aweng visited the camp on Sunday and expressed his pleasure. On Monday, September 27, the BSCM observed a "soft" opening with three other chiefs attending and offering prayers. Today 41 patients were served in the clinic. The working hours of BSCM are 8-5, but if someone comes after 5 who is sick, they will be helped. Also, someone can stay overnight at BSCM – there are beds, and their family is close to provide their food.
Augto Thuch Aweng has been hired to serve as BSCM Finance Officer/Data Manager.