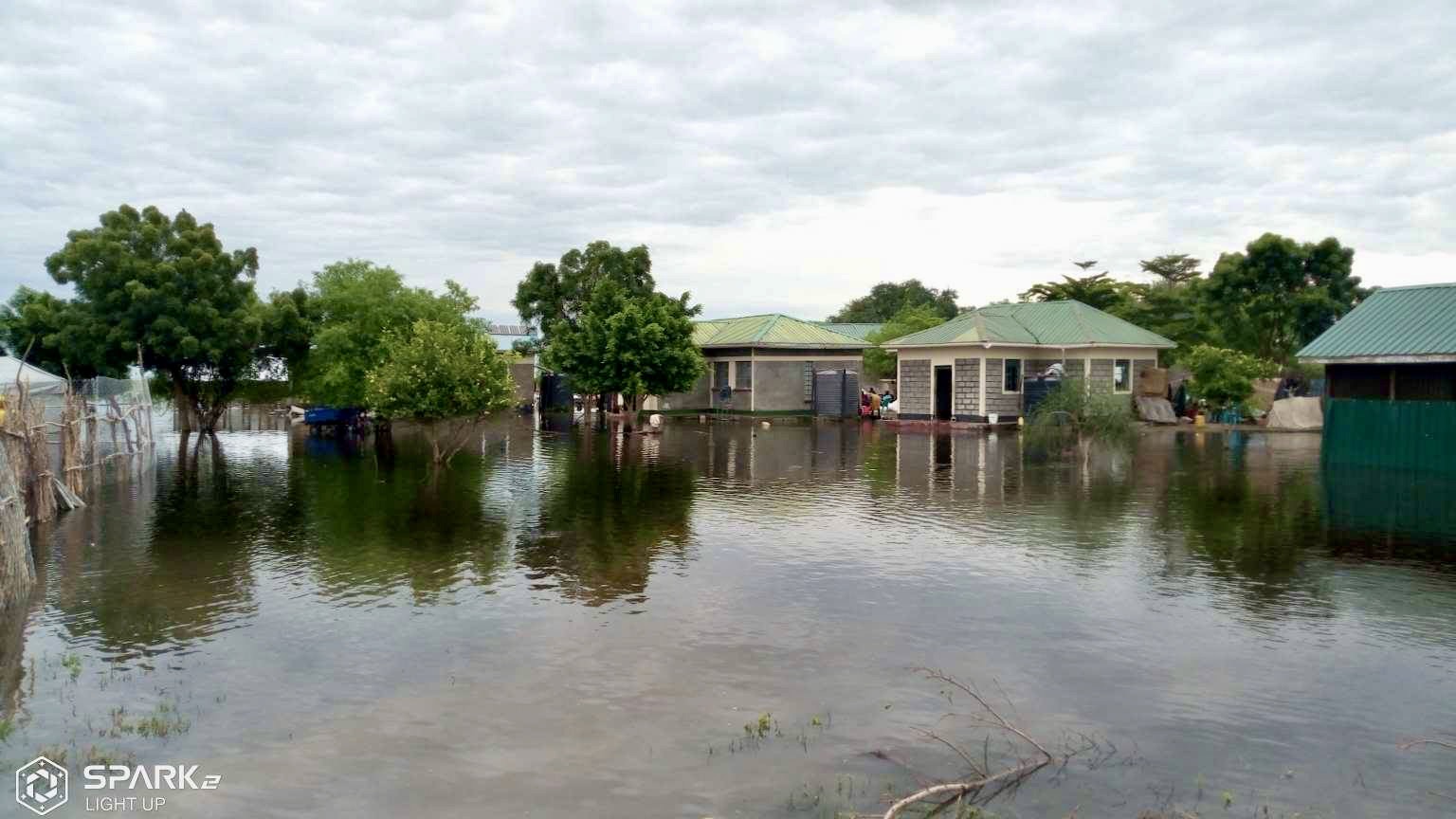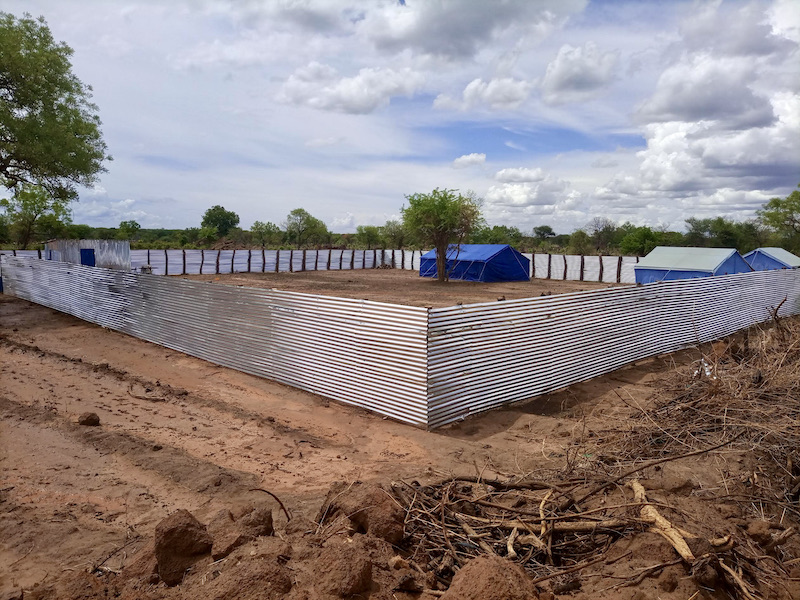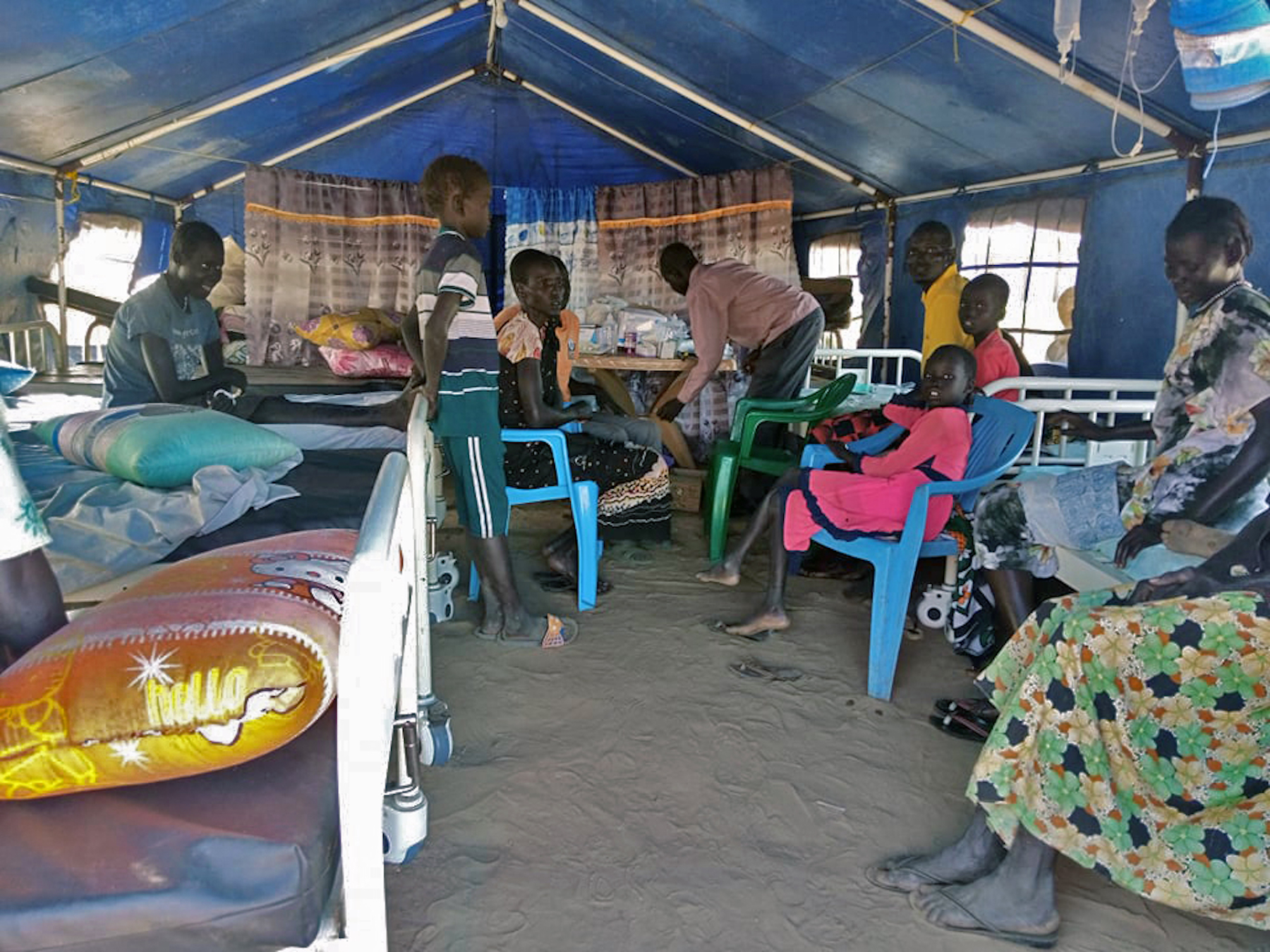 4.Flooding MCH Patient dorm & Dining Hall
Summer of 2020 saw unprecedented volumes of rain during the Rainy Season in South Sudan. A dyke that stretched for miles containing water from the southern White Nile River broke, and entire villages were suddenly under water, including our clinic compound in Piol, South Sudan.
4.Flooding MCH Patient dorm & Dining Hall
A Strategic Pivot
How We Are Helping
Retreating to higher ground, people began to gather and an IDP (Internally Displaced Persons) Camp was established. Quickly growing, now over 100,000 flood victims are living here. With decreased sanitation and malaria season fast approaching, the camp identified a great need: A Clinic.
Thus, The Buckeye Satellite Clinic in Mongalla Internally Displaced Persons Camp (BSCM) was born.
4.Flooding MCH Patient dorm & Dining Hall
What is Next?
How do I Help?
The BSCM has been built and is now open! The installation of solar panels is providing light bulbs in tents and refrigeration for medication and immunizations.
Our current focus is to provide salaries for the medical staff members that have been hired to work at the clinic, as well as support the purchase of life-saving medications and medical supplies needed for daily operation.
Responding to a Crisis
Due to extreme flooding, the residents of Piol are in a camp for internally displaced people, along with over 100,000 others. No health care was being provided to camp residents. The Board of the Buckeye Clinic decided that we must continue to provide medical care, and contracted with a Project Manager, Kon Abraham, at the recommendation by our founders, Bol and Jok.
Our intrepid project management team secured permission to use land within the camp, built a fence, set up a solar system for lighting, brought in equipment from the flooded Piol Clinic, purchased medicines, and erected tents to be used for labor and delivery and immunization services, urgently needed in the camp. Some staff from the original Buckeye Clinic in Piol were living in the camp and took up their old positions.
On September 27th 2021, the new Buckeye Satellite Clinic started serving patients. We are the first and right now, the only clinic serving the population of the camp.
Vision + Mission + Goals
Vision:
The people living in Piol, Twic East County, South Sudan, and surrounding villages will lead healthier lives starting with a focus on improved maternal and child health.
How to Help
The ability to pivot and quickly open this new Satellite Clinic was possible thanks to funding from our generous donors in Central Ohio and around the country. We built the first clinic in the Mongalla IDP camp, hired staff, located equipment, and purchased medications. We are currently serving hundreds of patients a week and will need to sustain this level of services for a year or more. To continue providing this life-saving care, we have set an ambitious fundraising goal of $70,000.
Please support this important effort.